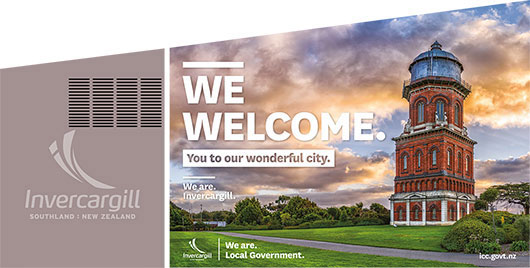 Invercargill Airport is just 3km from the city centre with daily flights to and from other New Zealand cities and local tourist destinations. The Airport's $13 million terminal was opened by Prime Minister John Key on 14 April 2016.
The airport is 97.18% owned by Invercargill City Holdings Ltd, the Council-owned company which manages the Council's trading companies.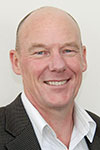 Nigel Finnerty, the Airport's General Manager, took over the the role in mid-April 2016, replacing Chloe Surridge who held the position from December 2010. Mr Finnerty (pictured) served with the Royal New Zealand Navy for 20 years and then held senior management roles at New Zealand Aluminium Smelter for 15 years.
He has retained his Navy links and represents the Chief of the Navy in Southland.
Originally from Bluff, Mr Finnerty lives with his wife and two children on a lifestyle block near Invercargill. He is a keen mountain runner, biker and climber, and has completed nine Kepler Challenges – and the Everest Marathon.
Welcome sign
Pictured above is the Airport's massive welcome sign – 11.4m wide and 5.8m high at the top right corner. The Water Tower image was shot by local photographer Dakota Brown and the vinyl sign was printed and installed by Invercargill company Creative Signs. Council Graphic Designer Colleen Montgomery worked closely with Creative Signs to get sign-off from airport ad agency Interspace, from Local Government New Zealand (style and branding) and from Invercargill Airport management.
Airport links: