Consult South provides links to public consultation details for the four Southland councils and Venture Southland. Brief details of the consultations will be provided on this page by the individual councils and inquiries should be addressed to them.
Mayoral Forum
Southland Regional Development Proposal
The Southland Mayoral Forum is  consulting Southlanders on a proposal for the creation of a council controlled organisation (CCO) to champion and lead regional development in the region.
The proposal, which has been agreed to by all Southland councils – Environment Southland, Invercargill City, Gore District and Southland District, is designed to take an all-of-Southland approach to social and economic development opportunities, including tourism. The CCO would have a skills-based board of directors, appointed by the council shareholders. The shareholders would be the four councils holding 75% of the shares, with Ngai Tahu, community and business interests holding the remaining 25% of shares.
Southland Mayoral Forum chairman and Gore District Mayor Tracy Hicks said getting all the parties to this point was a great achievement and boded well for Southland's future. "Now it is up to business interests and the public to take a good look at what we are proposing and to let us know what they think."
Documents
SRDA Proposal and Consultation Document (contains a submission form)
Printable separate submission form
Newspaper advertisement for consultation
How to provide feedback
Online at es.govt.nz/SRDA
Email to service@es.govt.nz
Post to:
SRDA Proposal
Environment Southland
Private Bag 90116
Invercargill 9840
Deliver to any council office in the region: Environment Southland, Invercargill City Council, Gore District Council, Southland District Council
Fax to  (03) 211 5252[/phone_link]
Call 0800 76 88 45 for further information.
NOTE: Submissions close at 4pm on Monday, 2 October 2017.
Environment Southland
Southland Water and Land Plan hearing
Where: Environment Southland Council Chambers, Invercargill
When: Check hearing dates on this ES website page.
Who: Hearing commissioners (Chair Rob van Voorthuysen, Edward Ellison, Councillor Lloyd McCallum, Councillor Eric Roy and Councillor Maurice Rodway)
Why: Following the submission period last year that attracted 900 submissions, the hearing panel is now beginning the process of hearing the 300 submitters who have chosen to speak. The first two days of the hearing will provide an introduction to the plan, an overview and the legal context for the plan. Submitters will then be heard from Wednesday.
Environment Southland website link
Gore District Council
No current consultations
Invercargill City Council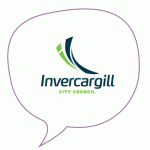 No current consultations
Southland District Council
No current consultations
Venture Southland
No current consultations