Consult South provides links to public consultation details for the four Southland councils and Venture Southland. Brief details of the consultations will be provided by the individual councils and inquiries should be addressed to them.
Environment Southland
No current consultations
Gore District Council
No current consultations
Invercargill City Council
Fee changes for Commercial Buildings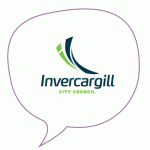 The Council is now consulting on a proposed change to the fees charged for the second or subsequent Certificates of Public Use (CPU) for Commercial Buildings issued under the Building Act 2004, which would see it rise from $350 to $5000.
People have until 5pm on Tuesday, 4 April 2017 to submit on the proposed change by:
Emailing feedback to policy@icc.govt.nz or
Sending in a submission to:
The Manager – Strategy and Policy
Invercargill City Council
Private Bag 90104
Invercargill 9840
Or completing an online submission
NOTE: Submissions received on the proposed fee change will be made  available to the public as required by the Local Government Act 2002 and subject to the Local Government Information and Meetings Act 1987. This will include the names and address of submitters.
Surrey Park classification
Invercargill City Council, as the administering body of Surrey Park, proposes that the acquired areas taken under section 40 of the Public Works Act, more particularly identified as 0.6890ha, being section 3 SO 480427 and Lot 2 DP 5294 (ex Surrey Park School site), be designated as Recreation Reserve.
When Council acquired this land the intentions were at the time to amalgamate it with existing reserve land and manage it all under the same status which is recreation reserve.
You are invited to lodge written submissions on the proposal.
For more information please contact the Parks Office, Queens Park by email parks@icc.govt.nz or phone 03 219 9070.
Forward your submission to the Parks Manager, Invercargill City Council, Private Bag 90104, Invercargill 9840. Submissions close at 4pm on Thursday, 13 April 2017.
Related documents:
Surrey Park – aerial view
Surrey Park – submission form
Southland District Council
No current consultations
Venture Southland
No current consultations