Consult South provides links to public consultation details for the four Southland councils and Venture Southland. Brief details of the consultations will be provided on this page by the individual councils and inquiries should be addressed to them.
Environment Southland
Southland Water and Land Plan hearing
Where: Ascot Park Hotel, Invercargill
When: Check hearing dates on this ES website page.
Who: Hearing commissioners (Chair Rob van Voorthuysen, Edward Ellison, Councillor Lloyd McCallum, Councillor Eric Roy and Councillor Maurice Rodway)
Why: Following the submission period last year that attracted 900 submissions, the hearing panel is now beginning the process of hearing the 300 submitters who have chosen to speak. The first two days of the hearing will provide an introduction to the plan, an overview and the legal context for the plan. Submitters will then be heard from Wednesday.
Environment Southland website link
Gore District Council
No current consultations
Invercargill City Council
Fire Prevention (Vegetation) Bylaw Review 2017
The Invercargill City Council is in the process of reviewing bylaws that were enacted in 2010. Council has bylaws that are required under the Local Government Act 2002 and these must be reviewed regularly.
The Fire Prevention (Vegetation) Bylaw addresses the need to prevent fires from spreading and control any nuisance that may arise from smoke or ash within the City.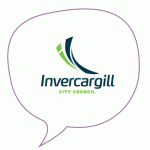 The Government is restructuring the existing fire service, and as such, Council's role in the future in relation to fire prevention and control will be limited. This bylaw may not be required once this restructure, which is expected to occur over the 2017-2018 years, has been completed. Council proposes to extend this current bylaw with no changes required, and then review this again once the Fire Service has been restructured to either amend or revoke the bylaw.
Submissions open on 23 June 2017 and can be made online at www.surveymonkey.com. They close on 28 July 2017.
Further information:

The bylaw is available on the ICC website or by emailing policy@icc.govt.nz.
Hard copies of the existing bylaw are available at the Civic Administration Building Help Desk, the Invercargill Public Library or the Bluff Service Centre.
For more information regarding the restructuring of the Fire Service visit this website: www.dia.govt.nz/Fire-Services-Review
Southland District Council
No current consultations
Venture Southland
No current consultations