Price: $32
Tickets: Liquorland outlets,  ILT Stadium (reception) and TicketDirect (transaction fee).
Venue:  SIT Zero Fees Velodrome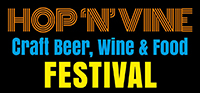 Invercargill might not be synonymous with craft beers but this event is set to change that.
Come and experience the finest New Zealand craft beers, boutique wines and eclectic southern foods. Emerson's, Garage Project, Liberty, Epic, Behemoth, Southpaw, Tuatara, Catlins Brewery, Zeffer cider, a special festival brew from Wanaka's Ground Up brewery and, of course, will be making an appearance accompanied by some great New Zealand wines and quality southern foods.
Music will be provided by a guest DJ from Auckland who will set the mood for what will be a not-to-be-missed day!
Notes
The event is R18 and runs from 2pm to 7pm. The ticket price includes a voucher that can be used for drink or food.