Prices: Adult $25, child $20. Concession pricing of $20 per person is available for this event (eg seniors, tertiary students) but is not available online as appropriate identification will need to be presented at time of purchase. Please contact the Invercargill Ticketing Office (see below). Service fees, method of delivery fees and credit card charges will also apply.
Booking: Invercargill Ticketing Office, 101 Esk Street, Invercargill, phone (03) 211 1692 or online with TicketDirect
This special one-off event celebrates 30 years of awards shows since the Southland Musicians Club staged its first in 1987.
A superb line-up of Southland entertainment from the past three decades has been assembled for this special event, including Jason Kerrison, Suzanne Prentice, Helen Henderson and 90s alternative rockers Pretty Wicked Head and the Desperate Men.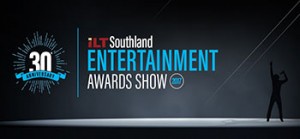 Early 80s touring rock band Airstrike will appear on stage together for the first time in over 30 years, with special guest Dave Gent from legendary Kiwi band the Exponents on bass.
Also on the star-studded bill are home-grown heroes Neil Chilton, Michelle Lange, Steven Hayes and Simon Thompson, as well as Shannon Cooper-Garland, the only person in the history of the show to have won the prestigious Southland Entertainer of the Year Awards three times.
Invercargill Musical Theatre, the Ascot Park Hotel Brass Band and ILT City of Invercargill Highland Pipe Band will perform, as well as this year's crop of Ascot Park Hotel Southland Entertainer of the Year finalists. This show will once again be hosted by the incomparable Nick Tansley.
This show is rated M for mature audiences.
For all enquiries contact the Invercargill Ticketing Office (details above).