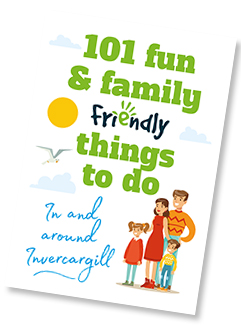 Council's Friendly brand staff have introduced a list of 101 fun and family friendly things to do in and around Invercargill that are either free or at low cost.
It is hoped the colourful list – which folds into a handy pocket or purse-size guide – will be welcomed by residents and visitors looking for ideas about what to see and do.
Read more about the Friendly brand – you can also download the list to print at home.