Invercargill Airport will be operating out of stage one of the new terminal building from Sunday, 14 June 2015. Stage one (see diagram below) includes all airport check-ins, arrivals, departures and a temporary Koru lounge.
The temporary baggage reclaim, parking pay machines and rental car areas will now be located at the south end of the new terminal building.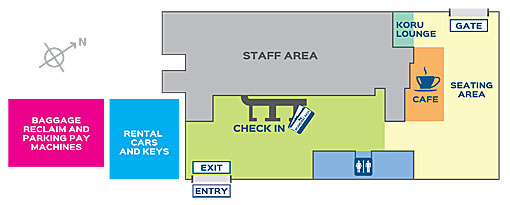 A drop-off only lane is still available at the front of the terminal while the 10-minutes free pick-up area remains unchanged in the main carpark. The drop-off area and taxi lane will be asphalted in summer.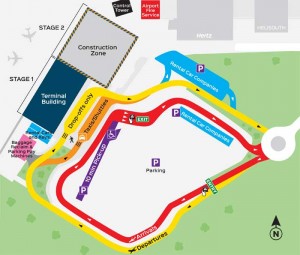 Stage two of the airport development is expected to be completed by Christmas 2015.
People travelling to the airport are advised to allow an extra 10 minutes in case of construction or roading changes, and to always comply with worksite signs.