Shipping containers as buildings guide
Shipping containers can be used for a variety of uses – especially when it can be seen as a ready made building! However, there are some rules that need to be considered if using one.
The PDF below is a guide to show what regulatory considerations are required and therefore, when building consent will be required.
Note also that planning rules may be breached, even if building consent is not required so please check these out with one of our planning officers.
Fast-track amendments
Times are busy for us all  and  if we are able to work together on  getting things right at the start it will help all of our  respective  efficiencies. We have seen some consenting practices that raise questions about how and why we process fast-track amendments.
A fast-track amendment was intended to be used where work onsite uncovered information about ground conditions that could not have been known through ordinary site investigations associated with the design. We do this in order to not hold up the progress of a building recognising this stage can be more adversely affected by poor weather conditions than other stages.
However in recent times we have seen more demands on our system and recognise that many of the changes to foundations (applied for as a fast-track amendment) could have been identified earlier had the designer undertaken more thorough site investigations. This results in a fast-track amendment being applied for and is done to the detriment of other applications which are put aside while we deal with these.
Some designers are nominating NZS 3604 as their means of compliance but not adhering to the requirements of this by undertaking investigations and ground testing as per 3.1.3 of NZS 3604. The builder then discovers, too often as a result of a Council inspection, that the ground is not actually good ground.
If the methods described under 3.1.3 aren't done, and its discovered good ground is not present, and SED is required, then our stance should be that this is a regular amendment. The fast-track amendment option should only be available when a designer has done their due diligence and carried out the required investigations outlined in NZS 3604 and something which could not have been detected is then encountered by the builder onsite.
It is for this reason you'll see our staff tightening up and asking more questions around the ground conditions when processing building consent applications. Where the design is to NZS 3604 they expect to see evidence provided of how good ground and ground bearing was determined by the designer. This will ensure we have confidence that the design can be followed and will not result in a last minute fast-track amendment. Then, following this ,if there's something encountered onsite which means this can't be followed the applicant for this should outline what has been found that couldn't have been encountered at design stage. – 24 July 2018
Links of note
Building or renovating? Know your rights (advice from the Ministry of Business, Innovation and Employment)
Three key questions (advice from the Dunedin City Council)
Simon Tonkin and the IQP
Simon Tonkin has stepped down  from  his position as chair of the South Island Independent Qualified Persons (IQP)   committee.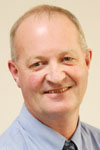 The IQPs play a vital role in keeping  buildings safe as they are responsible  for  performing checks on  specified systems within buildings to ensure that Building Warrants of Fitness can be issued.
Simon, Council's Development Liaison Manager, had been the chairman of the committee since 2006 and his input was recognised  with a presentation of a wonderful  thank you sculpture.
Certificate for Public Use
If building work is being done on a commercial building, a Code Compliance Certificate or a Certificate for Public Use (CPU) must be issued before the public can use that area. This is done so that appropriate checks can be made, to ensure that the building is safe to use. The Council will probably need to perform a site inspection before the CPU can be issued.
We advise that you start planning the attainment of the CPU a few weeks before it is needed. You will need to provide proof the life safety systems are working and being tested. You may also need to provide Producer Statements from design or commissioning engineers, and these may take some time to collect. Our advice is to start discussing your needs with us at the time of making your building consent application, so that  delays are minimised as the building nears completion.o
More information in this section of the Government's Building website.
Lodgement meeting
Before accepting your Commercial Building Consent, for processing, the Council makes an initial assessment of the application to ensure that all information has been supplied.
That process is known as vetting. If you have a commercial consent to lodge the Council suggests you book a time to bring the application in and discuss it with the vetting officer, and maybe the Duty Inspector. This may avoid delays later on in the process, as you collect other required information.
The building consent process is outlined in this section of the Government's Building website
Keeping warm Down South
Winter and other cold snaps can impose harsh conditions on those of us at the Southern end of the country. Several parties need to look at how to keep the occupants of buildings warm.
For all homeowners
Free standing fires are a good way of  warming a house. However  there are environmental considerations that   need to be considered. Environment Southland has  introduced rules to  gradually phase out fires  that are not clean air approved.
If your home/investment property is inside the Invercargill airshed  then you  will have to ensure that the  fire continues to comply with the latest rules. Clean Air loans are available to help  some  people make the required  conversion to a clean air approved fire. Check these links:
The airshed
Breathe Easy brochure explaining timeframes
For landlords
As well as having a requirement to consider the  environmental impact of solid fuel heaters, landlords are also  required to consider levels of insulation in their rental houses.Insulation will be compulsory in all  rental homes from  July 2019 and any  new tenancy agreements should now be  accompanied with an Insulation Statement which details the  state of the insulation within the  rented building.
This is not  administered under the Building Act 2004, but it falls under the Residential Tenancies (Smoke Alarms and Insulation) Regulations 2016. Read all about it at this Government website:
Tenanacy services – insulation  (includes insulation statements, heating and ventilation, inspections – and much more.
For  tenants and residents
With cold weather it is tempting to  close up the windows and doors, and warm up the home. However this could  move the problem, as it increases the likelihood of condensation and the  flow-on effects of that condensation, such as mould.
The EECA Energywise website  gives some handy hints to remove moisture from both old and new houses. Brendan Monaghan, August 2017
Vetting checklists
The key to speeding up the Building Consenting process is to continually improve the completeness of the information that is received.
The consent application process starts with vetting where we check that all the information required to allow the consent to be processed is checked for its inclusion in the application.
We will ask you to show us that all the required information been supplied.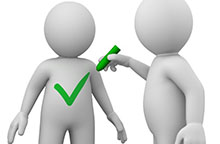 At this stage we don't necessarily check for accuracy. That comes during the processing phase which is controlled by the statutory clocks.
If a consent application passes the vetting stage and later in the process it is discovered that it is incomplete, then delays may be incurred by a request for further information.
At the Invercargill City Council we would like to reduce the number of requests for further information as we are aware of the effects that they can have on the project timeline.
The following links point to the vetting check sheets used by the Invercargill City Council (they are also available on the Building Forms page):
If you are able to check that you have included all the required information before submitting your application, the vetting process should be quicker. Also, arranging the information in a similar order  to the checklist should reduce the time spent checking the information. Brendan Monaghan, 30 May 2017 
Earthquake-prone buildings advice
There are significant changes to the way earthquake-prone buildings are identified and managed under the Building (Earthquake-prone Buildings) Amendment Act 2016.
Some of these changes will be confirmed once the Government has approved regulations and a methodology to identify earthquake-prone buildings which will collectively support the implementation of the new system.
Visit the following Ministry of Business, Innovation and Employment website section:
How the system will work
The website covers these topics: identifying potentially earthquake-prone buildings, priority buildings, assessing potentially earthquake-prone buildings, deciding if a building is earthquake prone, and managing (extensions for action, exemptions from action, triggers for early action, and Territorial powers where no action is taken).
Website updates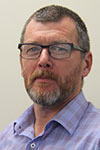 We are working on some of our website content with the intention of making it more useful to users.
In the Building Services area we have recently done work in the Forms, Asbestos, LIMs and Producer Statement Author areas.
I hope you'll agree that these changes make our section more readable. Keep dropping back in to check on our progress. – Brendan Monaghan, 6 April 2017
Height of structures
It is important that you show actual ground levels on elevation plans for buildings. Showing ground levels at the outset will ensure that everyone involved is aware of what the effects of an activity are, and will also reduce any complications when it comes to monitoring and final sign off.
When calculating the height of structures under the Proposed Invercargill City District Plan, the Council now uses a "rolling height method", which is the same as that used in the Southland District. No longer is the ground level be averaged over the length of the building, and instead we now look at the actual ground level. Read more:
Changes to pool fence rules
The Government has repealed the Fencing of Swimming Pools Act 1987 from 1 January 2017.The Rules are now part of the Building Act 2004 and owners' responsibility for safety has not been relaxed as some may believe.
Proposed District Plan status of provisions
The period for which submitters had the opportunity to appeal decisions on the Proposed District Plan has now closed.  A total of 16 appeals have been received. These will be processed through the Environment Court to resolve the issues.
In the meantime, the status of the District Plan provisions has changed yet again.
All provisions in the Proposed District Plan that are not subject to an appeal are now to be treated as operative, meaning the rules that they replace are inoperative.  Therefore, for many consents you will now only need to comply with the Proposed District Plan.
Where a rule has been appealed,  all subdivisions and developments will need to comply with the relevant provisions in both the Operative District Plan and the Proposed District Plan – Appeals Version. The appeals cover a range of issues, such as opposition to decisions on the provisions in the Residential 3 and Seaport 2 Zones, and opposition to most of the Biodiversity provisions, as well as some of the Infrastructure provisions.
A Proposed District Plan document highlighting the provisions that are subject to an appeal can be viewed here.
There are brochures on the Planning Guides and Forms page that outline the key rules for the Residential, Otatara and Rural zones.
NOTE: It will pay to double check your development proposal with the Council's Duty Planner  (03) 211 1777 if you have any Planning concerns.
Land Information Memorandum (LIM)
If you are considering buying a home or commercial building you should be aware that the Council holds some information that may be useful  for you to have as you make your decision.
This information can be  provided to you in a Land Information Memorandum (LIM).
A LIM  contains  a lot of information relating to a property and is  a very useful document to have when doing your due diligence.
For more information visit the LIMs page.