Be sure to get snapping in the last few days of the school holidays and enter the Epic Invercargill photo competition to have the chance for your photo to be featured in the 2018 Invercargill City Council Calendar!
We've had some great entries so far in the youth (under 18), amateur, and professional categories. Four photos from each category will be featured in the calendars, which are delivered to 30,000 Invercargill and Bluff households.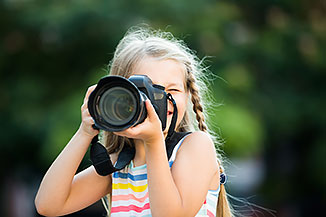 Council Communications Manager Eirwen Harris Mitchell said the competition was a great way to showcase talented local photographers, and celebrate their unique views of Invercargill.
Photos must have been taken from January 2017 and the following information needs to be provided: Where it was taken, the names of those pictured, subject matter, and metadata (eg exposure, shutter speed, etc).
Read the full Terms and conditionsl for the Epic Invercargill competition.
The photos must be supplied in JPEG format, at least 300 DPI, 192mm by 303mm and between 1MB and 30MB in size. You can enter as many photos as you like. To submit, email your photos to epicinvercargill@icc.govt.nz. Emails are to be no larger than 30MB. Entries close on July 31.
Remember, you don't have to have a fancy camera to get a great photo: some of the best entries so far have been taken on smartphones!