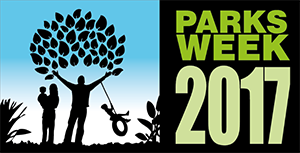 Celebrate Parks Week with the Invercargill City Council Parks Division from 4 – 12 March 2017 to promote the many benefits our parks and open spaces provide.
What's on
A + P Show at Donovan Park – Saturday, 4 March
Childrens' Day – Sunday, 5 March. Includes South Alive Group at Elizabeth Park.
Surf to City (Oreti Beach to Queens Park) and Summer Festival – Sunday, 12 March
Two Queens Park Anniversaries (date to be determined): Henry Edginton Rose Garden – 100 years, and name change from Victoria Park to Queens Park – 120 years.
Contact the Parks Office, Queens Park, for more information: email parks@icc.govt.nz or phone (03) 219 9070"> (03) 219 9070.[/phone_link].