What's happening?
Work is getting underway on the first stage of the Invercargill City Centre Streets Upgrade, starting with essential upgrades to underground waste and stormwater pipes on Dee and Don streets. The first projects agreed under the City Centre Master Plan, street upgrades on Don and Esk to connect other city projects and make public spaces more attractive, follow the underground work.
The Invercargill City Centre Streets Upgrade is creating a more attractive city centre that makes people want to visit and spend time in the heart of Southland. Streets, footpaths and public space upgrades will create connections that make sense of the city centre and invite people to stay awhile. It is a long-term plan and there's more work to be done on the detail and future projects.
We know that construction will cause disruptions to businesses and the public while the work is underway. We'll be working closely with retailers to share information about the project and progress and listen to their feedback.

Latest News
Retailers and public to meet City Streets Upgrade team
What can we expect?
On Tuesday, 11 May, the Infrastructural Services Committee adopted the preliminary designs.
Take a look at the design report with all the details here.
Check out the illustrative plans for Don Street here, and for Esk Street here.
ESK
Esk Street becomes the social heart of the city where there's always something happening.
It is playful and playable, with seating that faces the sun and looks over a built play "trail" of obstacles, gardens and design features for climbing and enjoying. The street will host big and small events, with a range of configurations to suit what's on.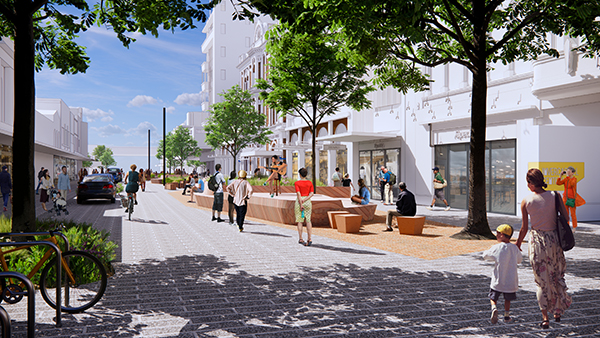 DON
Don Street is the centre of Invercargill entertainment. Courtyards and laneways will invite people to visit and stay awhile. There will be places to eat and drink, with opportunities for music, nightlife, special lighting and temporary exhibitions.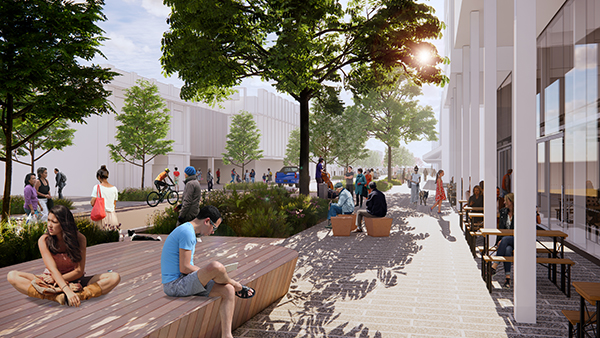 We will keep talking to everyone throughout construction – we'll use drop-in sessions, a project hub, email updates, website information, social media and more to share news and listen to feedback.
If you'd like to receive regular updates, or have a question, email citystreets@icc.govt.nz
What comes next?
Work is happening at pace so it's ready for the opening of other city developments like ILT's Langlands Hotel and the Invercargill Central Limited development. Final detailed design for renewal projects in Don and Esk streets is being finalised while underground work gets underway.
Our first drop-in session will be held on Wednesday 9 June!
City Centre Streets Upgrade – Don and Esk
Come and meet the project team who will be working on the City Centre Streets Upgrade. Check out the 3D models and some of the designs!
Wednesday 9 June
4.30pm – 6.30pm
SIT Downtown – RAW Gallery – Don Street.
What about the other projects in the Master Plan?
The Master Plan is a framework to guide the creation of a city centre with heart. The projects set out in the plan will be phased over coming years and may shift with changing needs.
While work on the first projects gets underway, planning and detailed design will continue on other aspects of the plan. We'll keep talking to the community about what's in the plan and refining the detail over time.