Making the move to cleaner home heating will become easier for Invercargill residents with the start of the Clean Air Loans Invercargill Scheme.
The low-interest loans scheme was launched at a ceremony at the Invercargill Fire Station today (11 March 2016).
Loans will be available to homeowners within the Invercargill airshed who want to upgrade to approved burners or heat pumps and/or improve their insulation. (Click the following link for a map of the Invercargill Airshed).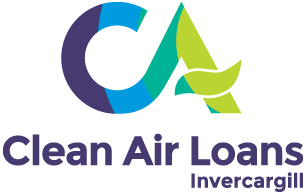 The scheme is jointly funded by Environment Southland and the Invercargill City Council, which have allocated $500,000 each per year for the next three years.
The Southland Regional Air Plan decisions were released last October, meaning non-compliant burners and open fires will be phased out over the next 18 years. Many people in the Invercargill and Gore airshed will be required to upgrade their heating and the scheme is designed to assist.
Environment Southland chairman Ali Timms said in developing the Air Plan, the Regional Council had worked hard to achieve a balance between warm homes and improving air quality.
"We all want to breathe clean air, but we understand that making the necessary changes to home heating isn't easy," she said. "This low interest loan scheme will help people make the change to cleaner heating and, as a community, we will all benefit from the cleaner air."
Invercargill Mayor Tim Shadbolt said that City Councillors were concerned about the potential impact of the clean air rules on some of the city's most vulnerable residents, especially the elderly and others who relied on non-approved heating sources such as open fires for warmth.
The Council had agreed to fund the Clean Air Loans Scheme and also to allow low-interest loans to be charged to individual ratepayers because, while air quality was important, it was vital people should not suffer during Invercargill's cold winters.
Awarua Synergy will administer the scheme as service providers for the Southland Warm Homes Trust. Awarua Synergy manager Sumaria Beaton said people who lived within the Invercargill airshed and had non-compliant burners or open fires in their main living rooms could  apply if they were  Invercargill City Council ratepayers and did not have rates arrears.
They could borrow up to $5,000, which would be paid back over five years at a 3.95% interest rate. As part of the application process, the team from Awarua Synergy would  work with the homeowners to establish the most efficient and effective form of clean heating for their homes.
"It's important that people are guided to get the best heating for their homes. Every house and every family's needs and lifestyles are different and we need to find a heat source that will give them the best result," she said.
Having a clean form of heating was one of the most important ways people could contribute to improving air quality, but they could also help by burning only dry wood and keep their burners well maintained.
Clean chimneys would not only reduce the smoke going into the air, it was also essential from a safety perspective, according to the New Zealand Fire Service.