Entries for the Trustpower Invercargill Southland Community Awards open today (Monday, 30 May 21016). The awards, which are run in partnership with the Invercargill City Council and the Southland District Council, are open to all voluntary groups and organisations working to make Invercargill Southland a better place to live.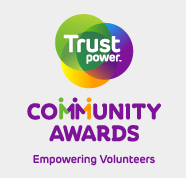 Since the Trustpower Invercargill Southland Community Awards began in 2007 more than $47,000 has been given  to deserving voluntary groups and organisations. This year more than $5000 is available.
Anyone can enter a voluntary group or organisation for the local awards – voluntary groups and organisations can even enter themselves. Last year 45 entries were received for the local awards.
Entry forms for are available from the Council offices or service centres or can be completed online at www.trustpower.co.nz/communityawards. Entry Forms can also be received by calling Emily Beaton on 0800 87 11 11, extension 4310.
The awards cover five categories: Heritage and Environment, Health and Wellbeing, Arts and Culture, Sport and Leisure, and Educational and Child/Youth Development. Category winners receive $500, runners-up receive $250 and the Supreme Winner will take home $1,500 and an all-expenses paid trip to the national awards.
Entries close at 5pm on Friday, 5 August 2016.