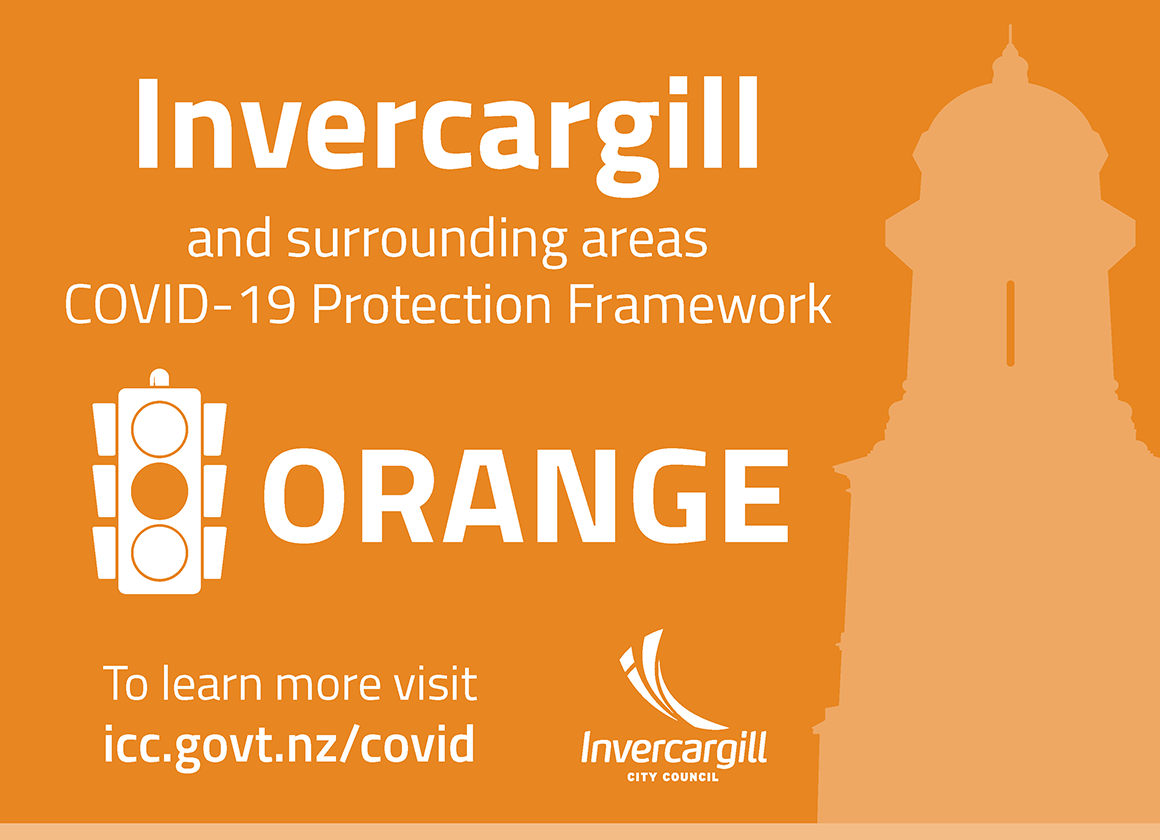 Invercargill and Southland is in Orange 🟠 under the COVID-19 Protection Framework
Vaccination passes and signing in are no longer required at Council facilities and services, in line with Government guidelines, but we do ask that you:
wear a face covering indoors
stay home if you're unwell
Please be aware that the opening hours and services at our facilities may be impacted as staff are either unwell or required to isolate.
For the most up-to-date information on any changes we've had to make, please visit our Facebook page. For information on the traffic light alert system, please visit covid19.govt.nz
To book in to receive your free COVID-19 vaccine, please call your GP, call 0800 28 29 26 or visit bookmyvaccine.covid19.health.nz
---
Getting in touch
Our customer services team is in place to take your calls on 03 211 1777 or freephone 0800 422 435.