Our community takes pride in health and wellbeing. By doing your best to provide a healthy experience at your event you are creating a more vibrant event experience and promoting a healthier future for the community.
Healthy Families Invercargill has compiled a list of things to consider when planning an event. In brief, these include:
Consider new menu options
Integrate fitness
Make your event Smoke-free
Does alcohol need to be served at your event?
Family facilities
Include the "Choice As" factor (encourage posts about healthy habits during your event with your event hashtag, or have your guests check into healthy activities or healthy booths at your event).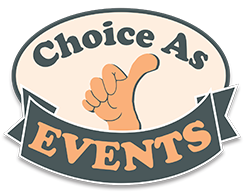 Healthy Families Invercargill has a two-page guide packed with suggestions for your event – and a generic event template. Here are the links:
Related links:
Everyone who goes to an event is busy and trying to soak up as much of the experience as possible, but that doesn't mean their health should suffer. Do your best as the event planner to have some healthier options and create a Choice As Event.