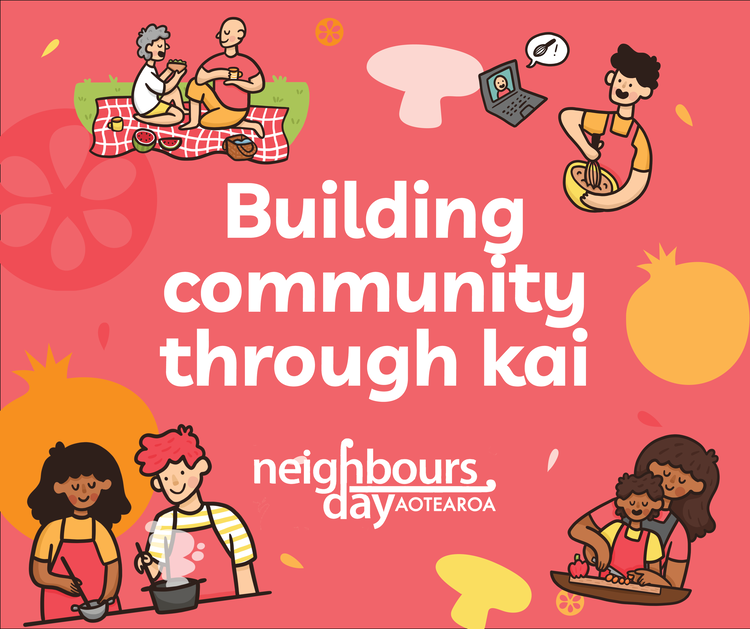 Invercargill is celebrating Neighbours Day Aotearoa by connecting through kai, with support from the Murihiku Kai Collective and Healthy Families Invercargill.
Who doesn't love food?! Whether you grow it, cook it or eat it, it's even better when you share it!
Recipes
Join our Facebook event or email rochelle@activesouthland.co.nz for new recipes from your neighbours and activities to try each day from 18 to 27 in March!
Ready for the recipe of the day? Enjoy!
Arlene's Lengua de Gato (Cat's Tongue Cookies) 🆕
Arlene chose to share her mum's Lengua de Gato recipe, which makes her feel nostalgic every time she makes it. It reminds her of her hometown, Negros Occidental, and of her mum's cooking.

Lengua de Gato are thin cookies, shaped like a cat's tongue, hence the name. It is a form of dessert and goes well with coffee.

You will need:

1/2 cup unsalted softened butter (room temperature)
1/2 cup granulated white sugar
2 large egg whites
1 teaspoon vanilla extract
1 cup all purpose flour
Pinch of salt

What to do:
Pre-heat oven to 180 degrees Celcius.
Line two baking sheets or cooking trays with baking paper.
In a large bowl, using a mixer, beat butter on medium speed until soft and creamy.
Add the egg whites and sugar, and continue beating until light and fluffy.
Add vanilla extract.
Gradually add flour and salt until well combined.
Transfer cookie dough into a piping bag.
Pipe 3-inch-long cookies on baking pan allowing about an inch of space around each other.
Bake for 12 to 15 minutes or until the edges begin to lightly brown.
Transfer the cookies to a rack to cool. When completely cool, place in an airtight container.
🖨️ Download a printable recipe for Arlene's Lengua de Gato [PDF]
Honna's Fried Sauce Noodles 🆕
Honna comes from the northwest of mainland China. Her hometown is in the centre of Asia and it is said that it's the
farthest city from the sea in the world.People in Honna's area like to eat noodles. She's a film student at SIT now and sees cooking as being similar to filmmaking."It's about using your talent to create. If you can cook, congratulations,you're an artist!"

You will need:

Spring onions
Mushrooms
Radish
Cucumber or other green vegetables of your choice
Oil
Soy sauce
Minced meat of your choice
Haitian soybean paste (spicy or regular according to your taste)
Noodles

What to do:
Cut the spring onions. Slice the mushrooms. Shred the radish and cucumber or other green vegetables.
Add a little oil to a hot fry pan. Add the spring onions and mushrooms and cook for a little while.
Add the minced meat, stir briefly.
Add a tablespoon of soy sauce and stir until the meat is browned.
Add three or four tablespoons of Haitian soybean paste. Stir. Add a little water if it seems too dry.
Allow the sauce to simmer for three to five minutes. Your noodle sauce is finished. Turn off the heat.
Meanwhile, cook your noodles according to the directions on the packet.
Put the noodles, sliced radish and cucumber in a bowl and top with the sauce. Enjoy!
🖨️ Download a printable recipe for Honna's Fried Sauce Noodles [PDF]
Annette's Watercress Mint Mayonnaise 🆕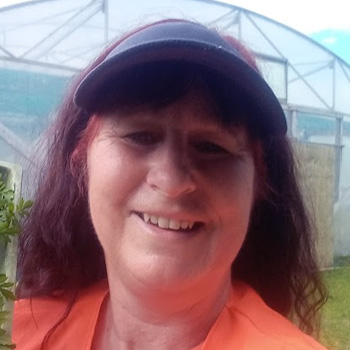 Annette is always looking for new ways to experiment with the watercress that she grows on her Gorge Road property, and this mayo is a refreshing companion for sandwiches, BBQ meats or salads.
Annette volunteers her time as the Chairperson of the Southern Farmers' Market and active member of the Murihiku Kai Collective. When she is not at the market, you will find her in her tunnel houses tending to her plants.
You will need:
1 egg
1 tsp mustard
1/2 tsp salt
1 tbsp lemon juice
I cup olive oil
2 tbsp mint finely chopped
¼ cup watercress leaves finely chopped
What to do:
Place egg, salt, mustard, lemon juice and 1/4 cup of the olive oil in a blender or food processor. Blend well.
With the food processor's motor still running, slowly drizzle in the remaining oil until mixture reaches mayonnaise consistency.
Stir through chopped mint and watercress. Enjoy!
🖨️ Download a printable recipe for Annette's Watercress Mint Mayo [PDF]
Marcus' Kuku Toroi (Pickled Mussels) 🆕
Ngā Kīnaki 'Kuku Toroi' 
Kia kotahi taihana o ngā kuku
Kia kotahi te pūhā pūtoi nui
Kia kotahi te kanekane rearea
Kia kotahi te hirikakā
E rua ngā rita o wai Māori
E toru he koko nui a tote
Te Tukanga:
Horoia ngā kuku, makaia ngā kuku ki roto i te kohua nui ki he wai wera.

Ua huakina tīmatanga ngā kuku, ka tāpiritia ngā tōti ki ngā kuku, tangohia ngā kuku me waihotia kia mātaotao te kai.

Tātaritia mai i te kohua nui te wai ki roto anō i a kohua nui anō, kia tango ngā kirikiri

Horoia ngā puha, ā, miria ngātahi ngā rau o ngā puha kia tango atu te kawa

Ā tērā, i whakawerahia te wai wera, makaia te puha ki roto i te kohua nui mō kotahi miniti ā tērā waihotia.

Topitopia ngā puha, ā, tangohia i ngā angoango kuku, ngā kuku katoa, a, tapatapahia ngā kuku kia puta mai ēnei i a hauwhā. 

Tangohia ngā kākano i roto i te hirikakā, me ka topitopi angiangi ngā hirikakā me ngā kanekane rearea hoki.

Makamaka ngā kai whakauru, hāunga te wai, ki roto i te ipu nui. Kōrorihia ki ō ringaringa.

Makaia ngā kai whakauru, ki roto i te karāhe rongoā tiā. Māripitia ki hurahura ki roto i te tiā, ki te wetewete ngā pupū iana hīri.

Kia muri tēnei i roto i tō koutou kāpata hoki ki runga ki te tau. Kia whakatuwheratia te tiā, whakapututia te kai ki roto i to koutou pouaka makariri. Ka mahia pēnei mō e whā ngā rā.
You will need:
1 dozen mussels
A large bunch of puha
1 clove of garlic
1 fresh chilli
2 litres of fresh water
3 tablespoons of salt
What to do:
Wash the mussels, put them in a large pot of boiling water.
When the mussel shells begin to open, and the mussels are heated through, remove the mussels from the pot and put to one side to cool.
Drain the cooking water into another large pot and remove any sand.
Wash the puha and wring it out to remove any bitterness.
Next, bring the cooking liquid back to the boil, submerse the puha in the liquid for one minute and then remove it.
Chop the puha. Remove the mussels from their shells and cut into quarters.
Remove the chilli seeds, and finely chop the chilli and garlic.
Place the mussels, puha, chilli, garlic and salt into a large bowl. Use your hands to mix the ingredients together until well combined.
Place the ingredients into a glass preserving jar, and fill with the reserved cooking water.
Press the ingredients down into the jar and ensure you remove any air bubbles, seal the jar.
The mussels will keep in the pantry for up to a year. Once the jar is opened, refrigerate and eat within four days.
🖨️ Download a printable recipe for Marcus' Kuku Toroi [PDF]
Makalita's Chop Chop Chopsuey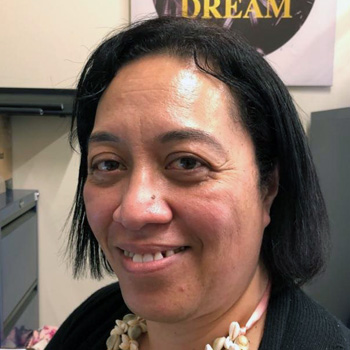 Makalita works at Pacific Trust Otago and has a sign in her Gala Street office that says, "Please don't rush me, I'm making mistakes as fast as I can."
In recent months, taking many trips to support local Pacific Island families, she has been telling herself to "Chop chop (hurry up)!"
On that note, Makalita is sharing a quick and easy one pot meal that will feed the whole family.
You will need:
125 g vermicelli noodles
1 tbsp oil
1 onion, finely chopped
2 cloves garlic, finely chopped
2 tsp fresh ginger, grated
500 g lean beef, stir-fry cut
1 red pepper or carrot, finely chopped
1 head broccoli, cut into bite-size pieces
1 cup green beans, sliced
2 tbsp soy sauce
What to do:
Place the vermicelli in a large bowl and add hot water until just covered.
Soak for 10-15 minutes or until the noodles have expanded.
Heat the oil in a large pot, add the onion and cook until softened.
Add garlic and ginger and cook briefly. Add the beef and cook until it is just done.
Drain the vermicelli over a bowl, saving ½ cup of the soaking liquid.
Add the vermicelli and ½ cup of soaking liquid to the beef mix.
Add the vegetables and soy sauce, and simmer for a couple of minutes
🖨️ Download a printable recipe for Makalita's Chop Chop Chopsuey [PDF]
Amy's Cinnamon Scrolls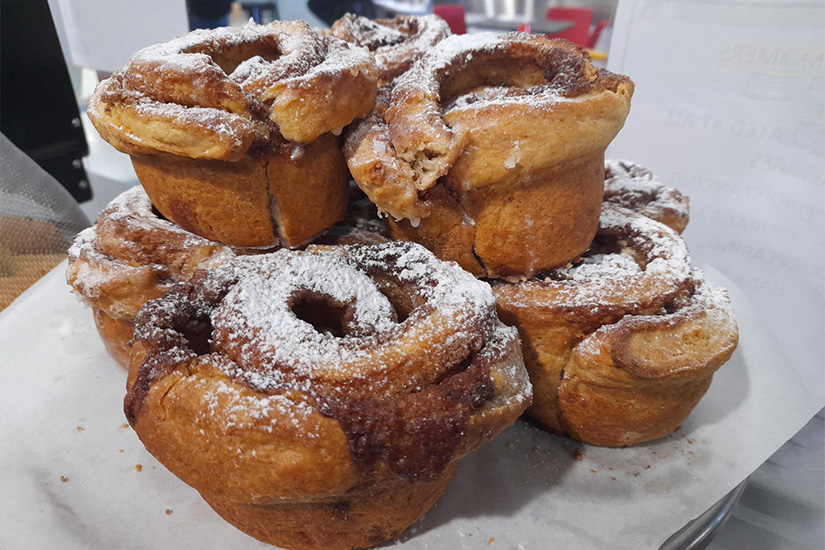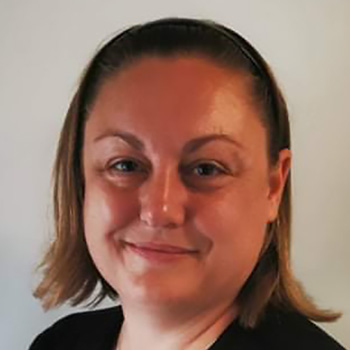 Cinnamon rolls – called kanelbulle in Sweden – are renowned for their robust and sweet flavour of cinnamon and butter!
They are a perfect accompaniment for a hearty breakfast.
You will need:
Dough:
4 Cups of Self Raising Flour
1 Teaspoon of Baking Powder
3⁄4 Cups of butter (grated)
2 1⁄2 Cups of milk
Icing:
1 Cup of icing sugar
1 tablespoon of boiling water
Filling:
1 Cup of butter softened
8 Tablespoons of brown sugar
2 Teaspoons of white sugar
2 Teaspoons of cinnamon
What to do:
In a large bowl place the flour, baking powder and butter. Using your hands combine ingredients to a fine crumb.
Make a well in the centre, add all the milk. Using your hands, mix the milk into flour, once combined tip out onto the bench and knead the dough until it's a soft dough.
Roll out into a rectangle approx., 5mm thick. Leave on the bench to rest whilst you are getting the filling ready.
Place all the filling ingredients into a bowl and using a spatula mix together until light and fluffy. Spread evenly over the rested dough.
Roll the dough downwards towards yourself. Rolling the long side.
Using a sharp knife cut into 3 cm scrolls. Place scrolls in a well sprayed muffin tin.
Bake for 20 – 30 mins or until golden brown. When cool, drizzle with icing.
🖨️ Download a printable recipe for Amy's Cinnamon Scrolls [PDF]
Saniya's Feta Filo Parcels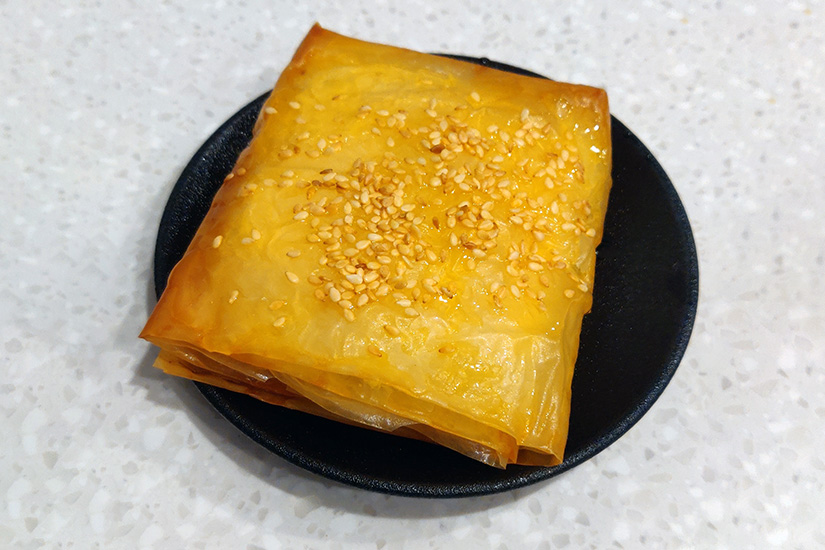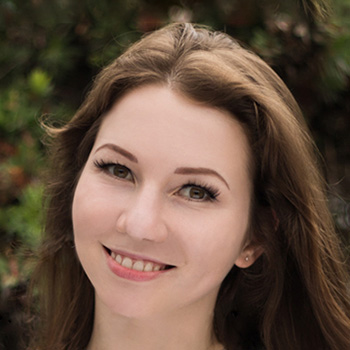 Here is a recipe which makes a great appetiser. Super easy to make and it is a real crowd pleaser too! I chose this recipe for several reasons – I love Greek food; It is such an easy recipe – kids can make it.
I also made this for starters at Christmas dinner and was surprised how many people never worked with filo pastry before because they just don't know what to do with it.
You will need:
7 sheets of Filo pastry
200g feta cheese
Honey
Sesame seeds
Olive oil
What to do:
Preheat the oven to 200C
Lay one sheet of filo pastry onto your work surface and brush it lightly with olive oil or melted butter. Put a slice of feta cheese and fold the filointo a square or rectangular shape. Repeat until you run out of filo or feta.
Brush the parcels lightly all over with olive oil or melted butter and put them in the over until golden, about 12 -15 min.
In the meantime, toast the sesame seeds in a dry pan until they are a light golden brown.
When the parcels are cooked, drizzle honey and scatter toasted sesame seeds over. These are great hot or cold. However I think they are most delicious hot!
When working with filo pastry, have only one layer at a time. Keep the rest covered with a damp kitchen towel as they quickly dry and become brittle and hard to manage
🖨️ Download a printable recipe for Saniya's Feta Filo [PDF]
Ethan's Leftover Roast Chicken Soup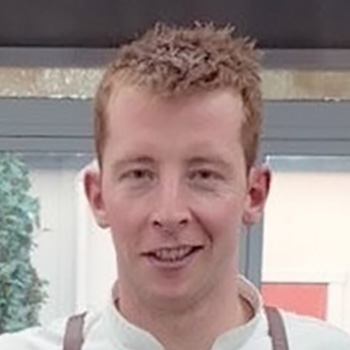 This recipe is great way to get another meal out of a roast chicken.We have kept the bones and skin and used leftover meat and roast vegetables plus fresh greens from the garden to make a warm, hearty soup.
You will need:
Chicken carcass, skin and leftover meat
1 litre tap water
1 cup leftover roast vegetables (e.g. potatoes, kumara)
One bunch of veggie leaves such as silverbeet, kale, spinach or
chinese cabbage
75g butter
75g flour (approximately half a cup)
Salt
What to do:
Remove any meat still on the chicken carcass. Roughly chop up the chicken meat, and put to one side.
Roughly chop or break the chicken carcass into smaller pieces (e.g. golf ball size). This will help to extract the flavour. Put the carcass and skin
pieces into a medium saucepan and cover with water.
Slowly bring to the boil and then turn down to a simmer. Allow to cook for 1 hour.
Pass the chicken mixture through a sieve into a heatproof jug or another pot. Discard bones and skin. You should have around 750ml (3 cups) of
stock.
Roughly cut leftover roast vegetables and put to one side. Thinly slice veggie leaves and put to one side.
Put your medium sized pot back on a medium heat, add butter and allow to melt.
Add flour and cook for 3 minutes. Slowly add in roughly 1⁄4 of the stock (chicken liquid) and stir with a whisk or wooden spoon until smooth.
Continue to add liquid in batches, ensuring it is smooth and mixed well.
Add cooked meat and roast vegetables and allow to heat through for 5 minutes.
Add chopped veggie leaves and continue to cook until slightly soft.
Add some salt if required to your taste and serve while it's hot.
🖨️ Download a printable recipe for Ethan's Chicken Soup [PDF]
Lesley's Nana's Irish Soda Bread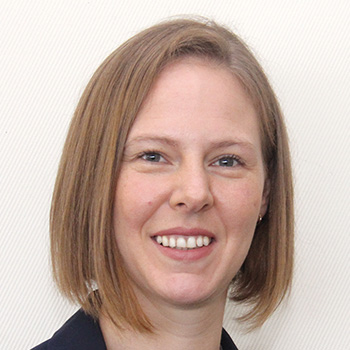 There is nothing like the smell of freshly baked soda bread to time travel back into my Nana's kitchen, sitting round her dining table for a ploughman's lunch.
This usually consisted of Soda Bread, choice of chutney's, strong cheddar cheese, ham off the bone and a few token salads like tomato and cucumber all served with a big pot of Barry's Irish Tea. This bread for me is food for the soul. It also goes amazingly dipped in any soup of your choice.
You will need:
1 lb Wholemeal Flour (31⁄2 cups, 450g, can be a mix of all white flour to all wholemeal flour)
1 tsp Bicarbonate of Soda (5g)
1 tsp Salt (5g)
1 tbsp Butter, melted (25g)
1 pt Buttermilk (21⁄2 Cups, 600ml). To make a buttermilk substitute, add 1 tbsp white vinegar per 1 cup of milk.
What to do:
Preheat oven to 200C, grease loaf tin with butter.
Mix the dry ingredients in a big bowl.
Pour in buttermilk and melted butter and mix quickly, makes a wet dough, pour into greased tin.
Bake for 50 minutes to an hour, until the loaf sounds hollow when tapped.
Transfer to a wire rack and leave to cool.
Eat fresh with loads of butter. Alternatively, eat toasted – with loads of butter!
🖨️ Download a printable recipe for Lesley's Soda Bread [PDF]
Rehan's Paneer (Indian Cheese) Curry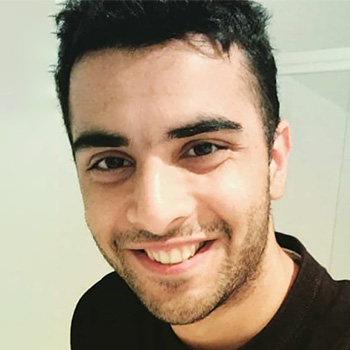 A flavorful dish that takes me back home!
My grandmother's magic recipe, she could have cooked this with her eyes closed. I still remember the aroma of the spices lingering in the air as this dish was being prepared.
You will need:
400 gm of Paneer (Indian cottage cheese)
A pinch of coriander leaves
3 Tomatoes
2 Onions
1 Capsicum
3 Cloves of Garlic
3 Green Chilies
1.5 tbsp of Red Chilli Powder
1 tsp of Turmeric Powder
1 tbsp of Curry Powder
1 tbsp of Ginger paste
1/2 tbsp of Sugar
3 tbsp of Full cream
2 tbsp of Butter
Olive Oil
What to do:
Soak the block of paneer in lukewarm water for 30 mins until soft.
Cut the block of paneer into small square pieces.
In a pan, add the proportion of butter (more can be used as per preference in taste) and bring it to a sizzle. To this pan, add garlic and green chillies.
Saute until the chillies and garlic are mildly toasted. Use a low heat to prevent the butter from burning.
Add the cut pieces of paneer to the pan and lightly simmer until golden brown and set aside.
In a separate pan, add oil and bring to a sizzle. Add the finely chopped onions and bring to a golden brown colour until
caramelised. Add sugar and let it infuse with the onion.
Next add finely chopped tomatoes to the same dish with the onion and allow it to puree in the vessel until cooked. Add the red chilli powder, curry powder, turmeric powder, salt, pepper and ginger paste and mix thoroughly.
Once the onion and tomatoes are semi cooked and form a rich thick gravy, add finely chopped pieces of capsicum to the gravy. It's good to have a bit of crunch to the capsicums; don't overcook them.
Once the gravy is almost ready it's time to add the cottage cheese, cooked chilies and garlic. Add cream and mix well. Allow it to simmer on a low heat for about 20 mins with the gravy.
Garnish your dish with coriander and serve with soft bread or steamed rice.
🖨️ Download a printable recipe of Rehan's Paneer Curry [PDF]
Viviane's Sweet Corn Cake 
Bolo de milho da Viviane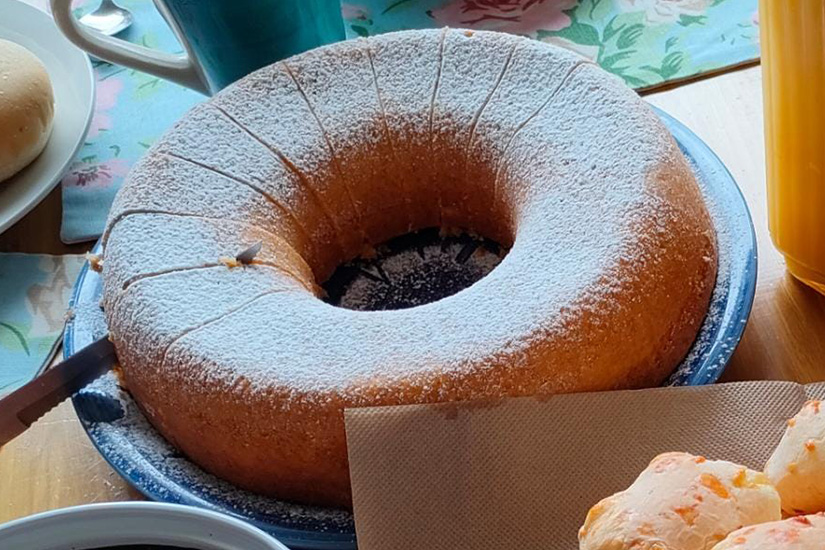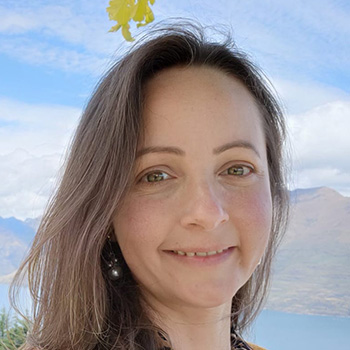 This is a simple recipe from Viviane's home state in Brazil.
Viviane and her husband Rodrigo love to host guests, and their guests always comment on how delicious her corn cake is!
You will need:
4 whole eggs
1 cup cane sugar
1 can sweet corn (drained)
1 cup standard milk
½ cup vegetable oil of your choice (soy or rice work best)
1 ½ cups cornmeal flour*
4 tbsp grated coconut
1 tbsp baking powder
*You can replace the cornmeal flour with polenta. This will give a similar taste but slightly different dough texture
What to do:
Put the eggs, the drained sweet corn and all the liquid ingredients in a blender and blend until you get a smooth, consistent texture.
Place in a bowl, add the cornmeal flour, the grated coconut and the baking powder – mix until you have a smooth, consistent dough.
Place in a "bundt tin" (a round tin with a hole in the middle) and bake in a preheated oven at 180 degrees until golden – approximately 30 minutes.
Ready! Enjoy an authentic central-plateau Brazilian sweet corn cake – even better when warm, topped with a generous layer of butter and a steaming hot cup of Brazilian coffee.
🖨️ Download a printable recipe of Viviane's Sweet Corn Cake [PDF]
In association with