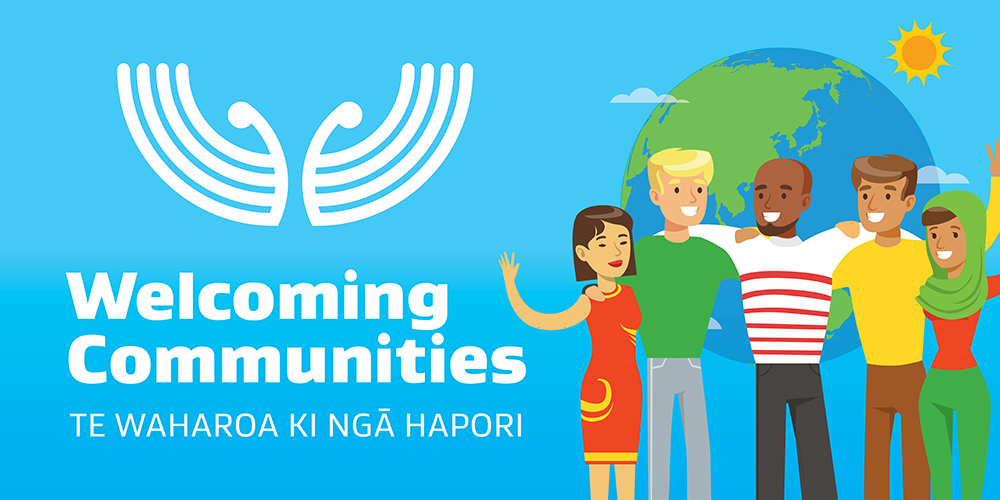 Invercargill City Council, Southland District Council and Gore District Council each carry out the Welcoming Communities programme for their respective districts within Southland.
Nau Mai, Haere Mai, Ki Te Waihopai
Invercargill City Council is committed to making newcomers feel welcome in our great city. Newcomers can include immigrants, former refugees and international students. We believe that with newcomers feeling welcome, our community enjoys better social outcomes and stronger economic growth. According to Manākitanga principles, we thrive for an environment where everybody is able to equally participate in the economic, civic, cultural and social activities of our community.
Snapshot of our population
More than 1 in 10 of Invercargill residents were born overseas
1 in 3 migrants in Invercargill have been in New Zealand for less than 5 years.
Our most granted citizenships are from the United Kingdom, India, South Africa, China and Samoa.
Almost 200 Colombian former refugees have settled in Invercargill since 2017.
Source: 2018 census data
Invercargill also has a long history of international relationships, with two sister cities: Kumagaya, Japan (since 1993) and Suqian, China (since 2013). The recent completion of the Chinese Friendship Garden in Queens Park and the celebration of People's Republic of China National Day with our Mayor Sir Tim Shadbolt is the reflection of the good mutual relationship with these countries.
Are you new to Invercargill or Bluff?
We understand that moving to a new place can be challenging. The partner organisations listed below would be able to provide you with the relevant information and help for an easier transition.
For more information, please contact Amelie Schuberth, our Engagement Coordinator, at amelie.schuberth@icc.govt.nz
Our partnered programmes
Southland Chamber of Commerce – Southland Leadership Academy
Invercargill City Council, Southland District Council, and Gore District Council have identified that there is an opportunity for newcomers to hold leadership positions within Southland's business, community and not-for-profit sectors. The Southland Newcomer Leadership Scholarship enables eligible applicants to participate in the Southland Chamber of Commerce's Leadership Academy.
Interested to know more? Please see our scholarship webpage
Helpful links
Welcome South: Our regional website with informations about housing, education, employment and activities in Southland.
101 fun and family things to do: Our list of free and affordable family activities to do in Invercargill, Bluff and surroundings.
English Language Partners: English Language Partners delivers language courses online and in class.
Southern Lakes English College: The Southern Institute of Technology (SIT) provides English courses for International students and migrants, discounts may apply.
Southland Multicultural Trust: This charitable trust organises social events and offers a range of support services for newcomers.
New Zealand Now: The New Zealand Government immigration website with information about moving, living, working and studying in New Zealand.
Info Now: A free multi-language service providing information about settling in New Zealand.
---