Consult South provides links to public consultation details for the four Southland councils and Venture Southland. Brief details of the consultations will be provided on this page by the individual councils and inquiries should be addressed to them.
Environment Southland
Southland Water and Land Plan hearing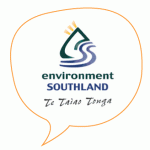 Where: Environment Southland Council Chambers, Invercargill
When: Check hearing dates on this ES website page.
Who: Hearing commissioners (Chair Rob van Voorthuysen, Edward Ellison, Councillor Lloyd McCallum, Councillor Eric Roy and Councillor Maurice Rodway)
Why: Following the submission period last year that attracted 900 submissions, the hearing panel is now beginning the process of hearing the 300 submitters who have chosen to speak. The first two days of the hearing will provide an introduction to the plan, an overview and the legal context for the plan. Submitters will then be heard from Wednesday.
Environment Southland website link
Gore District Council
No current consultations
Invercargill City Council
No current consultations
Southland District Council
No current consultations
Venture Southland
No current consultations