Consult South provides links to public consultation details for the four Southland councils and Venture Southland. Brief details of the consultations will be provided on this page by the individual councils and inquiries should be addressed to them.
Environment Southland
Proposed pest plan for Southland
Environment Southland advises that its proposed Biosecurity Strategy and proposal for a Southland Regional Pest Management Plan are open for public submissions from today (28 August 2018).
Submissions are open until 5pm on 23 October. You can find out more at www.es.govt.nz/pestplan or phone Environment Southland on 0800 76 88 45 to get a copy of the proposals.
Director of operations Jonathan Streat said the documents outline how Environment Southland will oversee the management of biosecurity over the next 10 years.
"Following some informal consultation with the community in 2016, we've worked with interested groups and organisations and all of this feedback has been at the forefront of our thinking as we developed these proposals."
"The new proposal for a Southland Regional Pest Management Plan looks quite different to the previous Pest Management Strategy because it contains fewer specified pests and rules. This is largely because many harmful species do not need regional rules to manage them.
"Just because a harmful species isn't specifically mentioned in the plan doesn't mean we no longer have a role to play in managing it – our biosecurity team is able to offer information, advice and assistance on all types of harmful species."
Mr Streat says the plan includes 72 specific pests, along with good neighbour rules. Two proposed site-led programmes – at Omaui and Stewart Island/Rakiura –  will allow for rules specific to these areas to be introduced. At both of these locations, this will mean introducing rules that apply to domestic cats.
"These rules are designed to help manage the impacts of feral cats and support efforts already being undertaken at these locations to improve native biodiversity. They have been proposed by the local communities and we look forward to hearing what people think about them."
New rules relating to wilding conifers are also included. Wilding conifers can have a major impact on native ecosystems and there has already been significant investment in control work. The new rules will help protect that investment and any future work.
Southland Water and Land Plan
Check progress on this Enivoronment Southland website page
Gore District Council
No current consultations
Invercargill City Council
Keeping of Animals Bylaw Consultation
The Invercargill City Council is reviewing its Bylaw that regulates the keeping of animals, excluding dogs, within the District.
The Council proposes an amendment to the definition of Urban Area within the Keeping of Animals, Poultry and Bees Bylaw to align with the Residential zones of the Invercargill City Council District Plan. The Council further proposes two new clauses are added to the Bylaw to:
Prevent the keeping of pigs within the Urban Area.
Create a maximum limit of 12 head of poultry within the Urban Area.
Related documents:
Animals Bylaw – Consultation Overview
Animals Bylaw -amended for consultation
Animals Bylaw – Urban Area Map
Note that you are welcome to give feedback on any matter included within the Bylaw provided it reaches Council by 5pm, Friday, 5 October 2018. Here's how:
Complete and post the submission form
Or write to:
Manager – Strategy and Policy
Invercargill City Council
Private Bag 90104
Invercargill 9840
Or email policy@icc.govt.nz
Southland District Council
No current consultations
Venture Southland
Expressions of interest sought
to operate Anderson House
People, business owners, or other groups are invited to put forward their interest in operating Anderson House.
On behalf of the Invercargill City Council, Venture Southland is seeking expressions of interest in operating one or more services from the iconic homestead.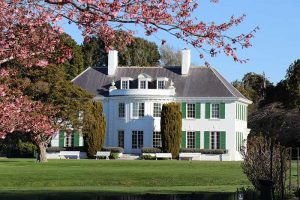 Significant consultation has been undertaken in relation to Anderson House, in which the community indicated it supported the house reopening.
During the Long-term Plan process earlier this year, Council approved plans to undertake earthquake strengthening and make improvements to the building, which would allow it to be reopened to the public.
Improvements would include upgrading the toilets, adding a lift and fire safety upgrades.
The expression of interest process, which opens today, is for any party, including trusts or private sector operators, to put forward a proposal about how it would run Anderson House if offered the chance.
Expressions of interest should be well thought through, with information on the proposed operation, how it would be run and funded, and should outline the group's skills and governance model.
Any proposal submitted should also explain how the operation would fit within the context of the wider Anderson Park area and meet the needs of the community.
Full details of what is required, including background documentation, are available at the Venture Southland website.