Consult South provides links to public consultation details for the four Southland councils and Venture Southland. Brief details of the consultations will be provided on this page by the individual councils and inquiries should be addressed to them.
Environment Southland
Southland Water and Land Plan
Check progress on this Enivoronment Southland website page
Gore District Council
No current consultations
Invercargill City Council
Reservation status 83 Lardner Road, Invercargill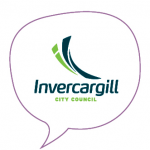 The Invercargill City Council seeks submissions on a proposal to revoke the reservation status of land described as 13.9060ha being Lot 1 DP 2991, Part Mason Road Reserve (83 Lardner Road, Invercargill). The Council says it does not  require any of the land for future use as a cemetery and that removing the reserve status so that the land can be disposed of is the best option. The Council intends to use the proceeds from the sale of land to purchase adjacent land to the Eastern Cemetery in the future if it is required.
Related documents:
Information sheet – 83 Lardner Road
Aerial view of 83 Lardner Road
Submission form – 83 Lardner Road
Please forward your submission to the Parks Manager, Invercargill City Council, Private Bag 90104, by noon on Friday, 20 July 2018.
Southland District Council
No current consultations
Venture Southland
No current consultations