Consult South provides links to public consultation details for the four Southland councils and Venture Southland. Brief details of the consultations will be provided on this page by the individual councils and inquiries should be addressed to them.
Environment Southland
Southland Water and Land Plan hearing
Where: Environment Southland Council Chambers, Invercargill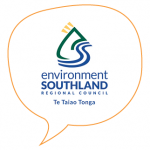 When: Check hearing dates on this ES website page.
Who: Hearing commissioners (Chair Rob van Voorthuysen, Edward Ellison, Councillor Lloyd McCallum, Councillor Eric Roy and Councillor Maurice Rodway)
Why: Following the submission period last year that attracted 900 submissions, the hearing panel is now beginning the process of hearing the 300 submitters who have chosen to speak. The first two days of the hearing will provide an introduction to the plan, an overview and the legal context for the plan. Submitters will then be heard from Wednesday.
Environment Southland website link
Gore District Council
No current consultations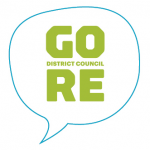 Invercargill City Council
Long-Term Plan Consultation 2018-2028
Council is now consulting on its Long-Term Plan 2018-2028.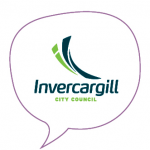 The LTP sets out Council's vision and examines the projects and services the Council will deliver for the next 10 years, with the Consultation Document covering the key issues.
Submissions on the LTP will be open from 12 March until 20 April, and Consultation Documents will be delivered to every household in Invercargill and Bluff between 20 March and 27 March.
There are some key projects people needed to be aware of in the Document, and a projected rates increase of 3.96% for 2018/2019.
The 2018-2028 LTP and its consultation document includes proposals and options for five key projects which are: the future of Anderson House, a potential new Arts Centre, the Living Dinosaurs project, developing an alternative water supply, and an additional pool for Splash Palace.
Council also wants to hear from the community about whether funding should be increased for ILT Stadium Southland from $400,000 per year to $700,000 per year.
Hard copies of the Consultation Document will be made available at the Bluff Service Centre, Invercargill Public Library and the Civic Administration Building Help Desk from 20 March and will include submission forms.
People can make a submission on the Consultation Document or the supporting strategies and plans by using the submission form.  If you have a different option for any of the issues that you think the Council should consider, please write that in your submission.
People can return their submission by delivering them to the Civic Administration Building, 101 Esk Street, Invercargill, by emailing to policy@icc.govt.nz or by posting to Submission LTP, Invercargill City Council, Private Bag 90104, Invercargill 9840.
If you wish to complete a submission electronically please do so at imagineinvercargill.nz
Submissions close on 20 April 2018.
Supporting documents:
Arts and Creativity Invercargill Report
Combined Council Activity Statements
Development of Māori Contribution to Decision Making
Significance and Engagement Policy Summary
Southland Regional Public Transport Plan 2017
Statement of Accounting Policies
Variation from Waste Plans and AWSS
Activity Management Plans:
Building Assets Activity Management Plan 2017
Combined Council Activity Statements
Community Development Activity Management Plan 2017
Democratic Process Activity Plan 2017
Housing Care Activity Management Plan 2017
Investment Property Activity Management Plan 2017
Library and Archives Activity Plan 2017
Parks Asset Management Plan 2017
Pools Activity Management Plan 2017
Regulatory Services Activity Management Plan 2017
Roading Activity Management Plan 2017
Solid Waste Activity Management Plan 2017
Stormwater Activity Management Plan 2017
Water Activity Management Plan 2017
City Centre Heritage Survey
Invercargill City Council wants to hear your views on the heritage buildings in Invercargill's city centre.  What value do you place on them? Which buildings would you like to keep?  What help, if any, should Council and the community be providing to building owners to help protect our heritage?
Fill out the survey at the following address:   https://www.surveymonkey.com/r/ICCHeritage
The survey closes on Monday 26 March 2018.
Southland District Council
We're just getting started, Southland
Southland District Council is consulting on our 10-year plan, which provides an opportunity to take a long-term view of our activities, their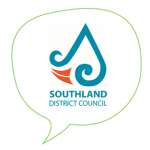 impact on the District, and on present and future communities. The plan describes the activities and service levels Council intends to provide and sets out the accompanying budgets. It also highlights key issues the District is facing and the strategies intended to address these.
We want your thoughts on the three key issues we have identified.
1, Investing in our community future planningImproving the Around the Mountains Cycle Trail experience and funding the costs
Investing in open space experiences.
Consultation closes on 9 April.
https://www.southlanddc.govt.nz/my-council-/long-term-plan-consultation-2018/
We are also consulting on two policies – the draft revenue and financing policy and the draft development and financial policy. These policies are linked to the 10-year plan so please use the above link to find out more.
Trade waste bylaw
This draft bylaw proposes how Council will manage and regulate trade waste discharges and related activities.  It is similar to the current Trade Waste Bylaw 2008, with some changes proposed to the definitions section (the definition of 'working day' is being deleted) and to the section outlining the maximum penalty for a breach of the Bylaw.
Consultation closes on 2 May.
https://www.southlanddc.govt.nz/my-council-/have-your-say/
Venture Southland
No current consultations