Everyone is invited to get out and about to discover Invercargill's parks and reserves this March.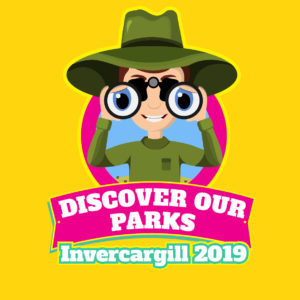 To mark Parks Week, the Invercargill City Council Parks and Recreation team has planned a suite of events called Discover our Parks.
The events will be held at different locations each day between March 10 and March 16.
Focussing on health and wellbeing, environment, conservation, animals, fitness, fun, and learning, each event will offer something a little bit different, but all promise to be awesome.
Many Invercargill community groups and organisations have also volunteered their time to come along to different events, including Southern District Police with their dogs, Southland Basketball, Rotary Club Invercargill South, and the Department of Conservation to name just a few.
Acting Parks Manager Michele Frey said she was incredibly excited to share Parks Week with the wider Invercargill community.
"We here in the Parks and Recreation team are incredibly proud of our beautiful green spaces.
"Our rangers wanted to use Parks Week as an opportunity to meet others who love our parks, and to show them all the fantastic things we can get involved with."
As if the events and activities themselves weren't enough, there will also be the chance to win a family tour of the Queens Park Animal Reserve.
For those who would like to get in early, visit the Parks and Recreation team at the Southland A&P Show this Saturday, March 2, to find out more about each event and to pick up a Parks Week Passport.
Get your Passport stamped at as many Discover Our Parks events as you can, then pop it in the draw to win.
Visit www.icc.govt.nz or www.facebook.com/DiscoverOurParks to find out more.