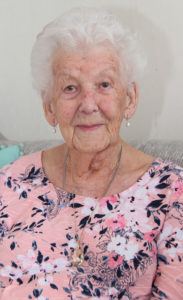 The Invercargill City Council's oldest tenant celebrated her 100th birthday on Saturday.
Originally from Scotland, Agnes Lily Cunningham known as Lily emigrated and settled in Christchurch with her husband in 1964, following her sister who come over to New Zealand as a nurse and married an Invercargill man.
Lily's husband was a fisherman and served in WWII in the Scots Guards and was injured fighting in North Africa.
Lily spent her working career as a hairdresser, she moved to Invercargill when her daughter died suddenly.
Housing Support Officer Deborah Little said it was a priority to get Lily relocated because she no longer had family support in Christchurch.
"I was really happy that I found a unit that I thought would suit Lily and we were able to offer that to her and get her down to Invercargill reasonably quickly so she could be closer to her granddaughter," Deborah said
Lily likes her cosy council flat, and is in good health even after recovering from a recent bout of pneumonia.
When asked what the secret to a long healthy life is her quick response was contentment, then she held up the necklace around her neck.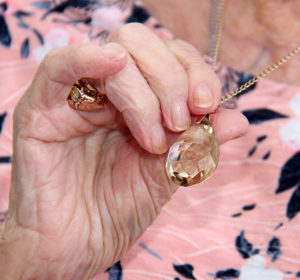 "I think a lot has to do with this, it's a stone that they get from a mountain in Scotland which is supposed to have health (benefits),"
She couldn't remember the name of the stone but it had belonged to her mother, it has never been off her neck since her mother died.
"Sometimes it is quite warm, and other times ice cold, when it's warm I hold it," She said
Lily has an infectious smile and warm personality, her side table overflows with birthday cards and a bunch of flowers from Mayor Sir Tim Shadbolt who visited on her birthday.
"I am a very content person, there are people who hate their own company but I don't. I can get on quite well alone," Lily said
Currently Invercargill City Council has seven tenants aged over 90.
As far as Deborah Little was aware Lily is the first centenarian ICC tenant.
"We were very pleased to get such a wonderful tenant," Deborah said.