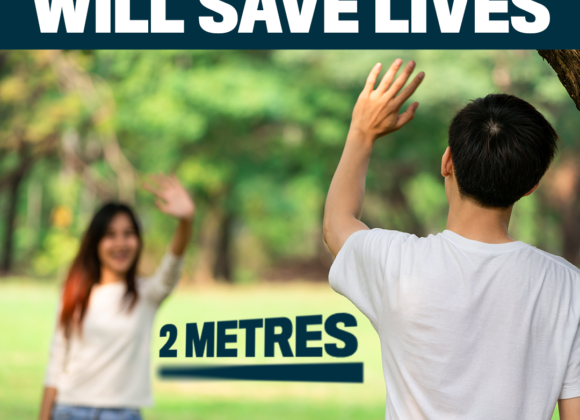 The Invercargill City Council is taking the lead from the Ministry of Health and Central Government in relation to COVID-19 (novel coronavirus).
For information, updates, and health advice,  including FAQs and what financial assistance may be available please visit: wwww.covid19.govt.nz
Council offers many options to access its services online.
Use My Invercargill to report a problem, make a payment, or become a registered user.
You can now lodge a building consent application online via Simpli.
Find out how to make an online payment.
You can call us any time on (03) 2111777.
Information about other Council Services
Public Transport
Invercargill's BusSmart services are considered an essential service and will continue to operate during Alert level 4.
Invercargill Civic Administration Building – Closed
For Invercargill City Council services, please phone (03) 2111777 or 0800422435.
Bluff Service Centre – Closed
For Kiwibank services, please phone 0800 11 33 55.
For Invercargill City Council services, please phone (03) 2111777 or 0800422435.
Rates
If you are having difficulty paying your rates, or have any questions or concerns, our customer service staff are still available by phone or email at service@icc.govt.nz
Noise complaints
Our contractors continue to respond to noise complaints, and are available 24/7. Our response time is one hour. The nature of the noise complaint will be considered when making an assessment and appropriate enforcement will be taken. Our Contractor will notify Police of any gatherings or lockdown breaches they may come across during this time.
To make a complaint about noise, phone (03) 211 1777.
Waste
Your red and yellow wheelie bin will continue to be collected as usual.
The Invercargill and Bluff Transfer Stations will close at the end of Wednesday, 25 March.
If you do not have kerbside collection services, you will be able to register your need with us, and we will work with you to accommodate your needs. Any decisions around this will be based on preserving public health during COVID-19, and we ask for your patience during this time.
Further information is available on the WasteNet website.
Parks
As at Saturday, 28 March, all gates on parks and reserves which usually allow vehicle access, are closed. Pedestrian access is still available.
Please follow Central Government guidance when using our parks and reserves: maintain physical distance from those outside your bubble.
We are fortunate in Invercargill to have many parks, reserves and green spaces right on our doorsteps.
Walking a short distance to these should be achievable.
We hope you will follow guidance that driving to a park or reserve should be avoided.
Please see Public Toilets for information on these services.
All playgrounds are closed.
Our Animal Reserve and the Aviary are closed.
Public Toilets

The below public toilets remain open for essential services use only.
Windsor
Dee
Don
Glengarry
South City
Bluff main street
Queens Park Feldwick Gates
While we are increasing cleaning regimes, we remind people that these are high-risk areas and should only be used if absolutely necessary.
As at Saturday, 28 March, all other public toilets are closed.
Parking
We will not be monitoring Pay and Display or time-limited public car parks.
Animal Services
Our Animal Control Officers are on call to respond to wandering dog reports or attacks.
If you contact us about a lost dog, or if we contact you to let you know we have found your dog, please follow our staff's instructions very closely so that we can get your pet home to you as soon as possible, but with safety in mind.
Our Animal Care Facility will be closed to the public, but we will be releasing dogs to their owners at pre-arranged times.
Building Services
You can now lodge a building consent online via Simpli.
If you have an existing permit which is dated to expire during the next four weeks, we will be allowing for extensions on these.
If you have a specific question regarding the building consent process during this time, email building@icc.govt.nz
Cemetery and Crematorium
These services will continue on an as-required basis, however there will be no Chapel Service available.
Contact your Funeral Director if you have any questions or concerns.
Splash Palace – Closed
The Splash Palace team have suspended all memberships and discount cards.
Invercargill City Libraries and Archives – Closed
Invercargill and Bluff Public Libraries have been closed to the public until further notice.
Some services are already offered digitally.
If you have library items at the moment, please hold on to them – you won't be charged overdue fees.
Latest information for library users
The Invercargill City Libraries and Archives team have launched a new streaming service, free for Library users, called Beamafilm. Find out how to use it here.
Community funding programmes
A previous deadline for some applications of March 31 has been extended to Good Friday, April 10.
For more information on what has changed, visit our Funding, awards, grants page.
If you have any questions about this, please email community.dev@icc.govt.nz
I-Site – Closed
Bluff Pool – Closed
Cancelled and postponed events
Click here to view event postponements and cancellations for the Civic Theatre, Scottish Hall and Rugby Park
Postponed
ArtCade – Sunday 29 March