Invercargill City Councillor Karen Arnold is calling on the Community Trust of Southland to reconsider its decision not to write off a $400,000 debt owed by the Southland Outdoor Stadium Trust.
"Last week Community Trust chairwoman Trish Boyle was quoted in the media, saying it wasn't an option for the trust to turn the loan debt into a grant. She said the Community Trust had to be fair and equitable to all the people it gives loans to and it wasn't reasonable to write off such a large loan.
"However, details of an $800,000 unsecured loan that the Community Trust advanced to the Southland Indoor Leisure Centre Charitable Trust in 2006, paint a very different picture.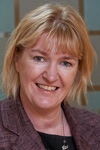 "In its 2013 annual report – which can be viewed on the charities website – the indoor trust explains an agreement where the Community Trust of Southland would pay it an annual grant to cover the loan repayments, including interest. These payments have been made for several years now, in addition to grants towards operational costs.On top of that, the Community Trust has committed future trustees to the loan repayment deal, with the annual report saying the arrangement would continue until the debt was paid off in full.
"So here we have two significant trusts being treated very differently. The Community Trust will no doubt have its reasons but the end result is a reality that is far from fair and equitable. The indoor trust will have had its $800,000 debt paid off, while the Community Trust has spent that amount again, plus interest, to make it happen.
"In the meantime, the poor outdoor stadium trust has been brought to the point of insolvency because its loan was treated differently and the Community Trust is happy to have the Invercargill City Council cough up the $400,000 needed to pay off the outstanding debt.
"I'm urging the Community Trust to reconsider its stance and demonstrate what it means to be fair and equitable."