Demolition work on the corner of Don and Dee Street is progressing on schedule, with the interiors of some buildings completely gutted.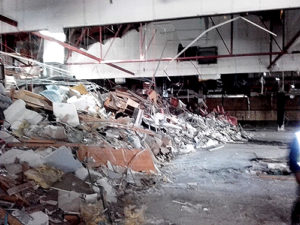 Work will soon move street side, with the beginning of the demolition of the Kiln of Don Street, to be followed by Barluca in the coming days and weeks.
Meanwhile, the ILT has announced the new hotel will be named The Langlands, in a nod to the corner building's former owner, architect William Langlands.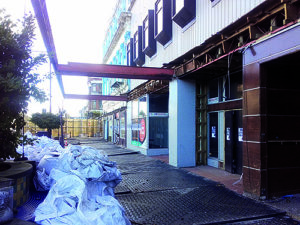 The ILT ran a competition last month in its search for the perfect name – a condition of their resource consent for the development was that the hotel's name should reflect the heritage of the building which is to be demolished to make way for the development.
More than 10 per cent of the entries to the competition suggested Langlands, or a variation of it, and so the winner was then randomly drawn.
The winner was Denise Grant, Invercargill City Libraries and Archives Family History Librarian.
Click here for more information on this project.