Dog owners have been quick to take up the option to pay dog re-registrations online.
The Invercargill City Council's service, introduced recently, caters for online payment by credit card (Visa and Mastercard ) or account-to-account ( ANZ, ASB, BNZ, KiwiBank, TSB, Westpac).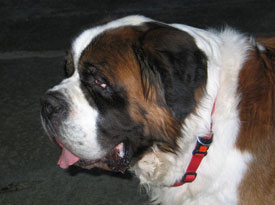 Chief Information Officer Graham Low said he was pleased with the response and noted that apart from dog re-registrations and impoundment fees, customers could pay Council debt and/or fees online, including – but not restricted to – property rates, infringements (parking, animals, building, RMA), water bills and other Council debt.
"Check the basic details on this ICC website page," he said. "You should read the terms and conditions and then click the link to transfer to the online payment facility. It's a simple process – but do make sure you have the correct information to hand."