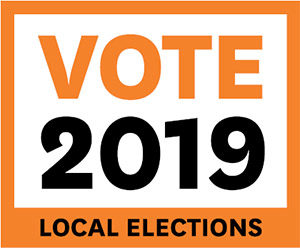 As election day is fast approaching, Invercargill residents are being urged to drop their voting papers off and make sure they have their say in the 2019 Local Body Elections.
Invercargill City Council Deputy Electoral Officer Michael Morris said it was important that voters did not post their votes from tomorrow, as there was no guarantee they would arrive to be counted in time.
"You can still drop your voting papers in to ballot boxes at the Invercargill Public Library, the Invercargill City Council Civic Administration Building in Esk Street, or the Bluff Service Centre right up until voting closes at midday on October 12," Mr Morris said.
Votes can be dropped in to ballot boxes during business hours, with the Civic Administration Building also set to open on October 12 between 9am and midday.
"If you have accidentally damaged your voting papers, or if you did not receive them, you may still be able to cast a special vote," Mr Morris said.
"We encourage you to give us a call, or pop in to see our friendly staff at the CAB or at the Bluff Service Centre and we can help make this happen."
Mr Morris said local body elections were one of the best opportunities for residents to make sure their voices were heard.
"Your Council makes decisions on your behalf that can impact your daily life. It's important you take the time to consider your vote, and take advantage of the multitude of information on candidates available to you to make your decision.
"This includes the candidate information handbook included with your voting papers, newspaper articles, websites, and social media," he said.
Meanwhile, about 30 per cent of people eligible to vote in Invercargill have already had their say.
Mr Morris said this was an encouraging result so far, given that in previous elections, Invercargill averaged about 50 per cent in returns by the close of voting.
"As of Monday, October 7, our returns are on par with Gore District Council (30.61%), with Southland District Council returns not far behind (20.18%).
"This means the three southern territorial authorities are streaks ahead of Auckland Council, with the supercity's returns at about 17 per cent," Mr Morris said.
Mr Morris said Invercargill should aim to have the highest returns in the country.
"Wouldn't it be fantastic if on October 12, we could say that we were the most engaged city in New Zealand?
"Dig those voting papers out from your letterboxes, from the pile of papers on your table tops, or out of your bags, choose the candidates you want to represent you, and make sure you get those papers back to us in time to be counted."