Councillors
Mayor
Tim Shadbolt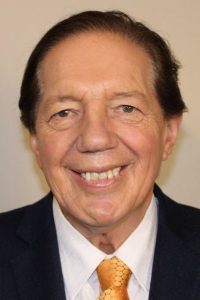 Invercargill City Council
| | | | |
| --- | --- | --- | --- |
| | | | Toni Biddle |
| | | | Graham Lewis |
| | | | Lesley Soper |
Invercargill Licensing Trust
Angela Newell


Suzanne Prentice




Click here for the full progress results
Election Results
Final election results announced today have confirmed there will be no changes to the Council table from the preliminary results.
The final count shows Sir Tim Shadbolt secured 9,672 votes, while top-polling Council candidate Nobby Clark received 10,802 votes.
Council Deputy Electoral Officer Michael Morris said final figures showed voter turnout was 53.01 per cent, slightly lower than at the last election, when returns were 54.9 per cent.
"Invercargill's returns are typically slightly higher than the national average, and this is reflected again in these results," Mr Morris said.
The newly elected Invercargill City Council will be sworn in at an inaugural Council meeting on Tuesday 29 October.
Members of the new Bluff Community Board, who were elected unopposed, will be sworn in at their inaugural meeting on Wednesday 30 October.
If you are on a mobile device download the Final results PDF here
Invercargill Mayor (1 Vacancy)
LUDLOW, Darren
AMUNDSEN, Becs
CHERNISHOV, Steve
INFORMAL
BLANK VOTING PAPERS
Invercargill City Council (12 vacancies)
CLARK, Nobby
LUDLOW, Darren
BIDDLE, Toni
POTTINGER, Ian
ARNOLD, Allan
LEWIS, Graham
SKELT, Nigel
AMUNDSEN, Becs
ABBOTT, Lindsay
CRACKETT, Alex
SOPER, Lesley
KETT, Peter Warren
10,802
9,936
9,847
9,627
8,502
8,463
8,205
8,133
7,979
7,886
7,363
6,622
HARPUR, Wayne
THOMAS, Lindsay
GRABER, Kari
CHILTON, Barry
BUCK, Thelma
STEWART, Barry R
COOTE, Jay
PLEASANCE, Shane
THOMSON, Juliana
UAMAKI, Miriama
TEMPERO, Russell (aka Judge)
CHERNISHOV, Steve
EDWARDS, Ian
JASPERSE, Carol (CJ)
COUGHLAN, Waka
MCDONALD, Alton
RIKKERINK, John
INFORMAL
BLANK VOTING PAPERS
6,513
6,511
6,376
6,206
5,632
5,486
4,099
3,774
3,742
3,558
3,188
3,168
2,769
2,175
1,672
1,600
909
72
348
Invercargill Licensing Trust (6 vacancies)
O'BRIEN, Paddy
PRENTICE, Suzanne
MIKA, Mike
NEWELL, Angela
DENNIS, Alan
BELLEW, Sean Peter
O'CONNOR, Stephen
MORETON, Andrew
MCDONALD, Karl
DOWLING, Tom
NALLY, Steve
INFORMAL
BLANK VOTING PAPERS
10,313
9,261
9,256
7,394
6,677
6,489
5,106
5,015
4,781
4,166
2,781
22
786
The voter return was 53.01%, being 20,389 votes, excluding special votes.
Click here to see photos of the new Council
Expenses
Mayoralty
2019 Expenses Rebecca Amundsen
2019 Expenses Stephen Chernishov
2019 Expenses Darren Ludlow
2019 Expenses Tim Shadbolt
Invercargill City Council
2019 Expenses Lindsay Abbott
2019 Expenses Rebecca Amundsen
2019 Expenses Allan Arnold
2019 Expenses Toni Biddle
2019 Expenses Thelma Buck
2019 Expenses Stephen Chernishov
2019 Expenses Barry Chilton
2019 Expenses Nobby Clark
2019 Expenses Jay Coote
2019 Expenses Nathan Coughlan
2019 Expenses Alex Crackett
2019 Expenses Ian Edwards
2019 Expenses Kari Graber
2019 Expenses Carol Jasperse
2019 Expenses Peter Kett
2019 Expenses Graham Lewis
2019 Expenses Darren Ludlow
2019 Expenses Alton McDonald
2019 Expenses Shane Pleasance
2019 Expenses Ian Pottinger
2019 Expenses Nigel Skelt
2019 Expenses Lesley Soper
2019 Expenses Barry Stewart
2019 Expenses Russell Tempero
2019 Expenses Lindsay Thomas
2019 Expenses Juliana Thomson
2019 Expenses Miriama Uamaki
ILT
2019 Expenses Sean Bellew
2019 Expenses Alan Dennis
2019 Expenses Tom Dowling
2019 Expenses Steven Nally
2019 Expenses Mike Mika
2019 Expenses Andrew Moreton
2019 Expenses Angela Newell
2019 Expenses Paddy O'Brien
2019 Expenses Stephen O'Connor
2019 Expenses Suzanne Prentince
Bluff Community Board
2019 Expenses Ray Fife
2019 Expenses Gloria Henderson
2019 Expenses Graham Laidlaw
2019 Expenses Noel Peterson
2019 Expenses Tammi Topi