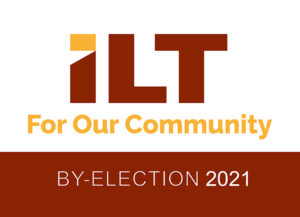 With the resignation of Mike Mika, following his appointment as a District Court Judge, from the Board of the Invercargill Licensing Trust there is now an extra-ordinary vacancy at the Licensing Trust table.
Key dates
Nominations open 3 March 2021
Nominations close 12pm 31 March 2021
Voting and Special Voting opens- 5 May 2021
Election day- the Poll closes at 12pm 27 May 2021
Nominations are Open – 3 March
Here is the Nomination documents you need to complete if you wish to stand:
Invercargill Licensing Trust -Nomination Form
We also have information for candidates who wish to stand. These are a general Candidate Information booklet and a separate Information sheet that updates the booklet:
Invercargill Licensing Trust – Info Sheet
Download candidate information booklet
---
Nominations
---
Candidate Profile Statements
---
Voting
The ILT uses the postal voting method  and the First Past the Post system to elect its members.
The ILT boundary is different to the ICC boundary. It reflects the old boundaries of the City of Invercargill before the 1989 amalgamation.
Follow this link to a map that shows the Trust area.
You are able to check if you are in the ILT boundary by looking at the electoral roll prepared for this election at the ICC Main Building, Library and the ILT office on Dee St.
Enrolling to Vote
You must be enrolled to vote in New Zealand, to check if you are enrolled, to update details/ change your address or enrol please visit this website:
https://vote.nz/enrolling/enrol-or-update/enrol-or-update-online/
How to Vote
If you are enrolled to vote, you will receive a voting document and candidate profile book in the post, with a Freepost return envelope. Voting documents are sent out to all eligible voters three weeks before Election Day 27 May 2021- they will start arriving from 5 May 2021.
You need to complete and return your papers to the Electoral Officer by no later than 12 noon on Election Day 27 May 2021.  Votes can be posted- but must be in the mail by 21 May 2021.
At any time after voting has opened you can drop your votes into ballot boxes at the City Library or the ICC Main Building, this includes the afterhours mail drop box.
Covid-19 precautions will be taken to ensure all voters are safe and should alert levels change we will communicate what this means for the By-Election.
---
Special voting
You can apply for a special vote during the voting period if one of these situations applies:
Your name does not appear on the final electoral roll, but you qualify as an elector
You did not receive a voting document
You spoiled or damaged a voting document previously posted to you
Your name appears on the unpublished electoral roll
You can apply for a special vote by:
contacting the Deputy Electoral Officer, or officials.
calling into the Invercargill City Council main office during the voting period before Election Day and before 12pm on election day 27 May 2021
When completing a special vote, you will also need to fill in a statutory declaration. This is a legal requirement and protects against possible duplicate voting.
Invercargill Licensing Trust- As Trustee Board Member
(1 required)
The candidate must be a New Zealand citizen.
The candidate must be a parliamentary elector whose name appears on a Parliamentary Electoral Roll (in the Invercargill Licensing Trust boundary
Those who nominate candidates must be electors of the Invercargill City( Invercargill  Licensing Trust By-Election) Electoral Roll
---
Resource Consent – Election Signs / Hoardings
Resource consent for election signs
Important Information
Signs/ Election Hoardings can be erected from 23 December 2020.
You must have the approval of the owner / occupier of the property to do so and be able to present this if requested.
You cannot place signs on Invercargill City Council controlled land, including all parks and reserves.
All signs must be removed the day by 19 February- two days after the election.
Signs can not be placed within 9 Meters of an intersection – this diagram shows our Roading team's interpretation of this.
If you wish to use Trailer Signage you will also need to complete this permit from our Roading team.
Please send your completed form to corridormanager@icc.govt.nz
You must comply with all conditions listed in the Trailer permit.
Your party must also comply with all other rules relating to Election signs.
Election Signs Complaints:
If you have a complaint about where a sign is located please contact Jeremy Bond: compliance@icc.govt.nz, 03 211 1614.
If you have a complaint about the content of a sign or any other issues then you will need to contact
Michael Morris, Deputy Electoral Officer, Invercargill City Council.
Email: Michael.Morris@icc.govt.nz Phone: 03 2111 777