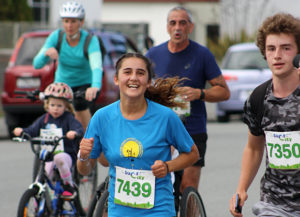 The ICC Surf to City is Southland's largest participation event, regularly attracting about 3000 walkers, runners, and cyclists.
This year it will be held on Sunday March 14.
The event is a great opportunity for families, friends, and workmates to get active together and have some fun.
There are three distances to choose from (12km, 6km, and 3km), making it suitable for all ages, fitness levels, and abilities.
You can choose to run, walk, or cycle any of the distances.
For more information or to enter, head to https://www.sporty.co.nz/iccsurftocity.