Contractors, subcontractors and staff working on the Stead Street Stopbank Upgrade worked on something a little different on Monday.
Invercargill City Council is upgrading the Stead St and Cobbe Rd stopbanks with a sheet pile wall and earthen embankment to protect the city, the Invercargill Airport and critical infrastructure from extreme weather events, sea level rise and further effects of climate change.
Invercargill City Council Manager Engineering Services Jeremy Rees said during the course of the project workers had noticed the amount of rubbish that had accumulated in the estuary including general rubbish, tyres and even a child's car seat.
"We held a Cultural Induction with rūnaka last month, which talked about the importance of the estuary to mana whenua and to kaitiakitaka, and so our team decided to do an estuary clean up," he said.
Two crews from HEB Construction and Fulton Hogan started out from either side of the work site to pick up and remove rubbish that had accumulated in the estuary "for years", he said.
"It's so great that the teams have obviously formed a real connection with the area they're working in and that they want to leave the area better than when we arrived," Mr Rees said.
Works on Stead St have been under way since November 2021 and are continuing at pace, with the road re-opening to two-way traffic later this month and the Stead St part of the project due to finish up in July.
Council is investing $4.7 million in the project with additional funding of $10.8m from Kānoa – the Regional Economic Development and Investment Unit, as part of a wider focus on the region's flood protection and river management schemes, with support for several 'shovel-ready' projects in Southland announced in 2020.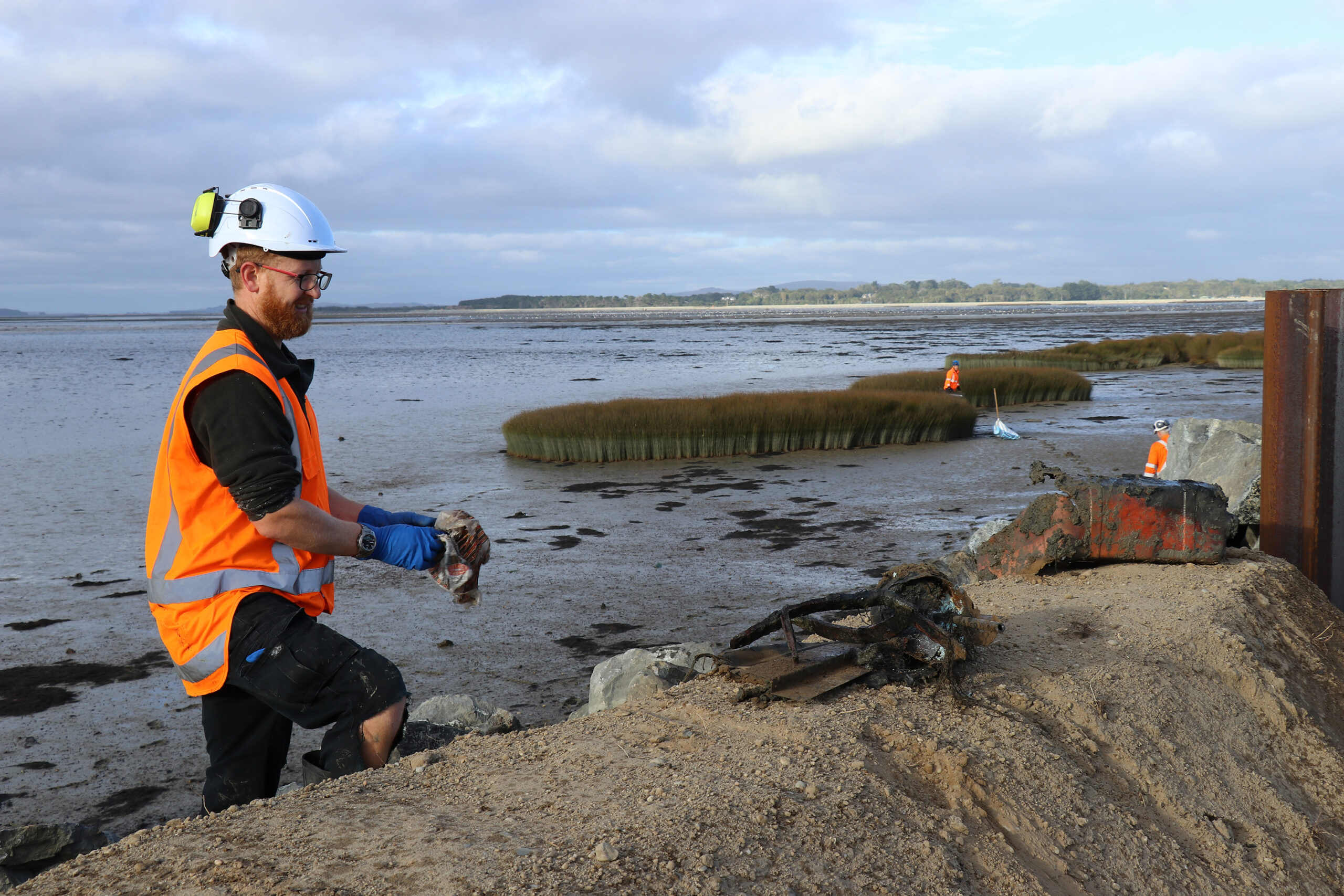 Invercargill City Council Manager Engineering Services Jeremy Rees with some of rubbish removed from the estuary
---
To learn more visit icc.govt.nz/steadstreet