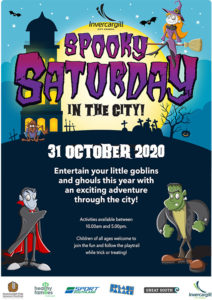 On Saturday October 31 Come down to the city centre and enjoy trick or treating and the play trail from 10.00am – 1.00pm
Then hop over to the library between 1.00pm – 4.00pm for some spook-tacular festivities – There will be a bouncy castle, VR, bubbling cauldrons and much, much more!
Once you're done, dive into Splash Palace for an awesome pool party from 3.00pm – 5.00pm where there will be competitions and prizes galore!
Trick or Treating with Great South
10.00am – 1.00pm
Sport Southland Play Trail
Splash Palace Pool Party!
Hosted by: