People, business owners, or other groups are invited to put forward their interest in operating Anderson House.
On behalf of the Invercargill City Council, Venture Southland is seeking expressions of interest in operating one or more services from the iconic homestead.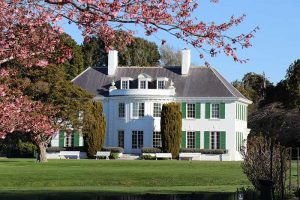 Significant consultation has been undertaken in relation to Anderson House, in which the community indicated it supported the house reopening.
During the Long-term Plan process earlier this year, Council approved plans to undertake earthquake strengthening and make improvements to the building, which would allow it to be reopened to the public.
Improvements would include upgrading the toilets, adding a lift and fire safety upgrades.
The expression of interest process is for any party, including trusts or private sector operators, to put forward a proposal about how it would run Anderson House if offered the chance.
UPDATE: Submissions closed on 26 October 2018. Full details, including background documentation, were available on the Venture Southland website.