Consultation on the Invercargill City Council's 2016/2017 Annual Plan will start on February 26 and there are some changes as to how the Council is consulting.
Policy and Planning Analyst Kari Graber said: "We will only be consulting on changes from our Long-Term Plan (LTP) or projects that are completely new this year. Residents are always welcome to submit on any content that was included in the 2015-25 LTP."
The seven key issues are::
• Funding a reserve to subsidise alcohol licensing.
• Increasing the grant to Anderson Park.
• Increasing rate funding for Building Services.
• Providing a new ranger for our Parks Division.
• Increasing fees at our transfer station AND increasing rates to provide the Solid Waste activity.
• Increasing the Southland Rural Heritage rate.
• Rating this year to pay for some of the water pipe work that needs to be undertaken next year.
"Council strives to provide the best services possible for our residents and at times these services require additional funding," Ms Graber said. "The Consultation Document will seek to inform you about rate increases and changes to service, if any. Council welcomes your feedback through a submission to help understand your opinions in developing our next Annual Plan."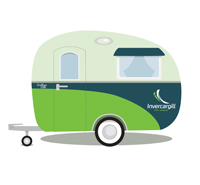 The document and submission forms will be available later this month on this website page, at the Council offices at 101 Esk Street, the Bluff Service Centre and at the Invercargill Public Library. Copies will also be available at supermarkets and Splash Palace. You will also be able to make your submission electronically via a link to be provided on the website page above, and the Consultation Caravan will be at these venues:
ICC Parking Lot , 67 Don Street, Saturday, February 27, 10am – 4pm
Southland Museum and Art Gallery
Monday, February 29, 12 – 3pm
Queens Park offices
Thursday, March 3, 2pm – 4:30pm
Masonic Hall – Farmers Market
Sunday, April 3, 9:30am – 1:30pm