The NZ Transport Agency  wants to improve safety at the State Highway 1 (SH1) – Elles Road Intersection. This will likely be in the form of a new roundabout. Options for upgrading the nearby Lake Street intersection are also being considered.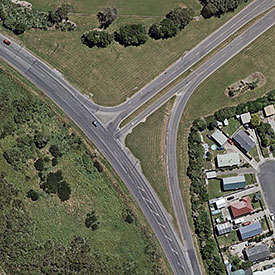 The NZTA  wants to know what you think about the proposed design and any ideas that you feel would make it even better. To help with this the Agency is holding a drop-in session in Invercargill.
Venue: South Alive Community Hub, South City Mall, corner of Elles Road and Grace Street, Invercargill
Time and date: Drop by with your ideas on Wednesday, 27 September. between 3pm and 7pm.
See also: