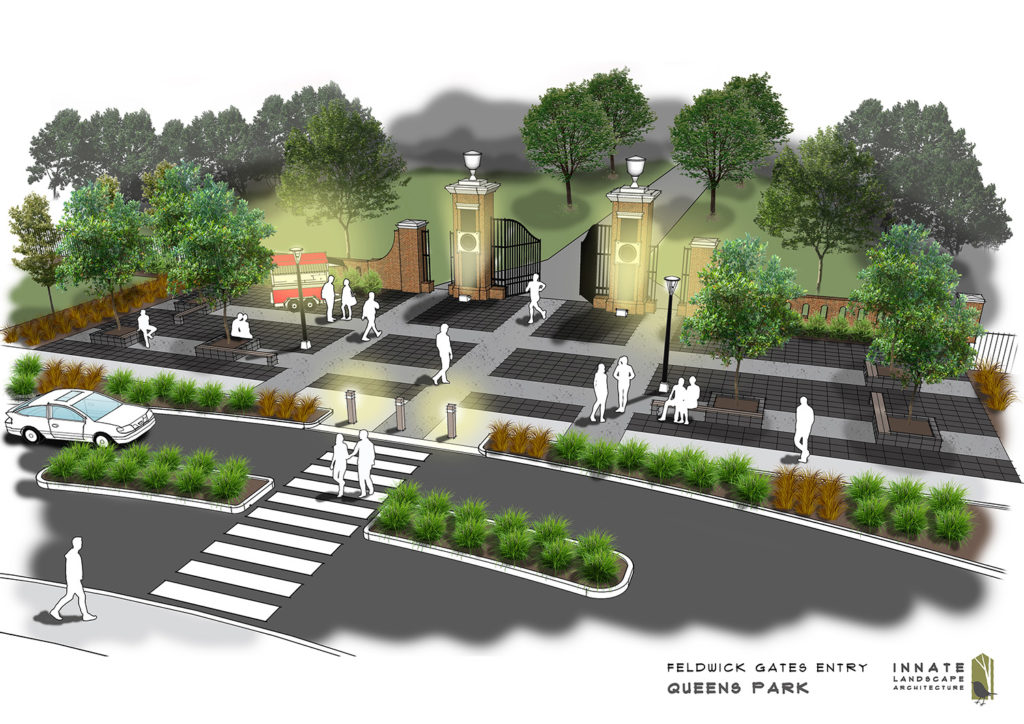 One of our City's favourite and most photogenic spots is about to get an upgrade, with work about to start at the entranceway to Queens Park – Feldwick Gates.
In June, Council's Infrastructural Services Committee agreed to give the gates and surrounding area a facelift, prompted by the need to remove some of the marcrocarpas framing the gates.
A full design and landscaping plan for the entrance was commissioned, and a budget of $370,100 approved for the project.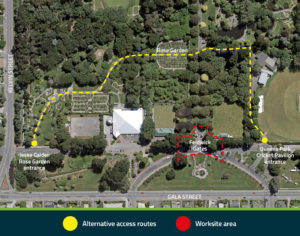 Six trees will be removed – three on either side of Feldwick Gates. Meanwhile, the redesign includes removal of the car parks in front of the gates which will allow for paving, lighting, new gardens and trees, and seating.
Work will begin on October 3, meaning the immediate area surrounding the gates will be closed to the public. The work is expected to take about four months to complete.
Those visiting Queens Park will find signs directing them to alternative routes to avoid the worksite.