The Southland Civil Defence Emergency Management Group Plan has been signed off by the Minister of Civil Defence, Gerry Brownlee. This means the plan will set the scene for Emergency Management Southland and its partners for the next five years.
Increasing the awareness of Southlanders to natural hazards is one of the objectives of the plan, which went to public consultation in late 2016. It lays out how the four Southland councils and emergency services work together, and outlines the work they will be completing until 2022.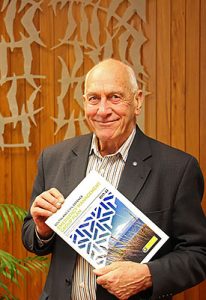 Southland Civil Defence Emergency Management Group chairman Neville Cook (pictured) said a big part of the plan focused on community engagement and how the organisation could best work with all areas of the community.
"The plan is very much about helping people to get ready to support themselves in times of crisis, and to make sure they recover afterwards," he said. "It's closely aligned to our vision – safer, strong communities understanding and managing their hazards."
"Events around the world continue to remind us of the need to understand the environment that we live in, and to be prepared for when an emergency happens."
The plan's goals for the next five years: building safer, strong communities through co-ordinated hazard management; increasing community engagement in preparing for an emergency; communities are empowered to respond to emergencies and communities bounce back from adversity stronger than before.
Related links: