Food Truck Friday is coming to Invercargill with a fleet of food trucks and stalls set to operate out of Wachner Place from this Friday (23 September 2016) between 10am and 4pm.
The idea was the brainchild of Council's City Centre Co-ordinator Kari Graber who said it would turn Wachner Place into a hub for food trucks from across the region and would bring vibrancy to the city centre.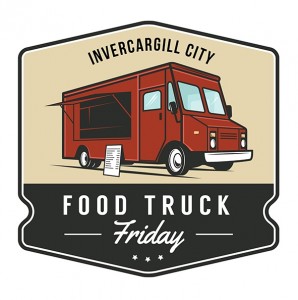 "Food trucks have been popular for some time in places like Auckland and Los Angeles so why not Invercargill? There will be something for everyone with more types of food arriving each week. Southern Fare, the Pineapple Grill and Fritz's Wieners are just some of the businesses that will be there.
"It gives people an opportunity to sit outside and enjoy some local food. Remember, if you're just dropping in for a bite to eat, you can get 90 minutes of free parking in the "Blue Zone" parks at the Leven Street Car Park behind the Invercargill Public Library," Ms Graber said.
The event will be trialled for five weeks and then reviewed. If it is well-supported Council will look at extending it through the summer months. People who wish to become vendors should contact Ms Graber on (03) 211 8393.