Details about picture slideshows and galleries on the Invercargill City Council website; clicking a thumbnail image will display a larger version.
Home Page slideshow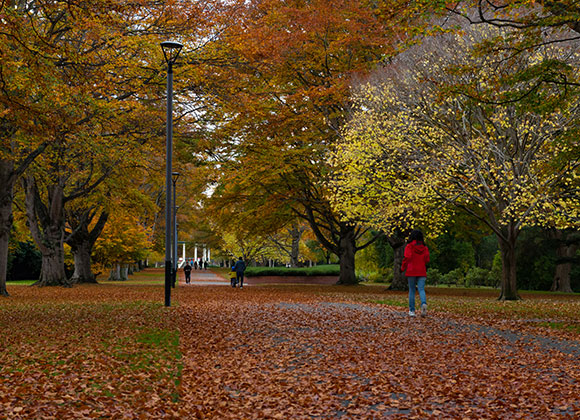 People who make time to watch the leaves turn know that Queens Park never fails to deliver. Invercargill photographer David Whelan captured this scene around 4.30pm on 30 April 2018. However the next day, 1 May, winds gusting around 50km/h rather spoiled the picture!
---
Earlier slides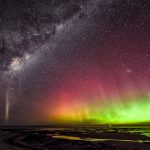 The Milky Way, the Aurora Australis and a newcomer called Steve were all captured in this awesome shot by Invercargill photographer David Whelan on the night of 28 May 2017. Steve is the newly discovered mysterious vertical phenomenon pictured appearing to pierce the Milky Way.
Autumn works its magic at the Japanese Garden in Queens Park. A Chinese traditional garden is to be constructed in the park to help build the relationship with Suqian in the same way the Japanese garden (pictured at left) has done with Kumagaya. Photo: John Leask, May 2017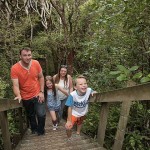 Grace and Caelin Murphy, with mum Helen and dad Paddy,  enjoy a great day out on the Daffodil Bay Loop Track at Sandy Point Domain on the outskirts of Invercargill. This track combines a totara/matai forest with good estuary views. From the Daffodil Bay picnic area take the coastal route to Hatch's Hill Lookout with a side trip to Noki Kaik beach. Return to Daffodil Bay via the inland route. Keep up to date with Parks news and updates and check the brochure available on the Sandy Point page.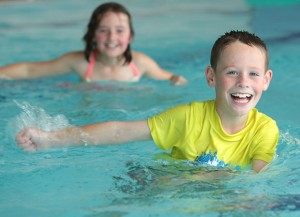 Drive up, jump out, dive in! The Southland Aquatic Centre – Splash Palace – is one of the top public pool facilities in New Zealand. The indoor complex is within walking distance of the Central Business District and close to many motels and parks. The facility includes a 50m x 8 lane sports pool, a leisure pool with waves and sprays, a tots' pool and a learners' pool. See these pages for more details.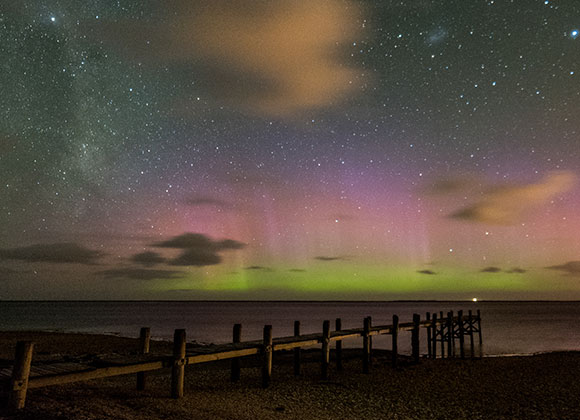 New Year light and magic at Awarua Bay captured by Invercargill photographer David Whelan late on the night of 9 February 2016. Camera setting details for the shutterbugs: Exposure 20 seconds  at F2.8; ISO setting of 6400.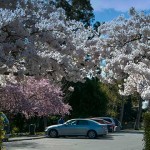 When Spring is bursting out all over Queens Park attracts even more admiring comments from visitors and locals. This late-September 2016 picture was taken on the walkway winding along to the Queens Drive entrance and car park. Photo: John Leask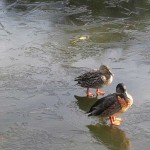 A sharpish frost meant there was little chance of duck-paddling at the Queens Park pond as late as 2.15pm on 12 August 2015. Click the image for a larger version – and check out other Parks news and updates on this page. Photo: Cassandra Scobie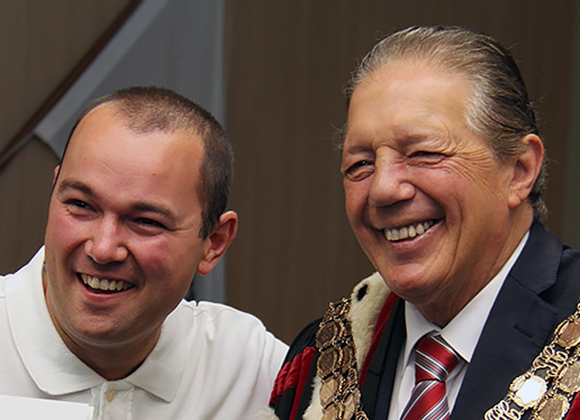 It was all smiles after Mr Nikolay Zakhvatin was presented with his Citizenship Certificate by Mayor Tim Shadbolt at a ceremony on 12 February 2016. Mr Zakhvatin was one of 27 people to receive certificates. Photo: Andrei Robertson
The
Aurora Australis turned on its charms briefly just before the start of the Christmas-New Year holiday break. Invercargill photographer David Whelan captured this skyscape from the Oreti River bridge at Otatara on Sunday, 20 December 2015 – between the showers!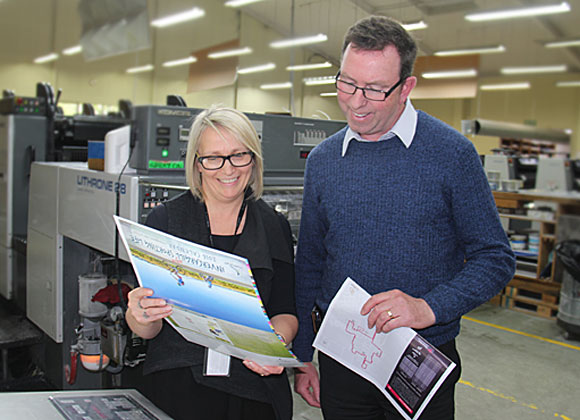 The 2016 Invercargill City Council calendar celebrates Southlanders' participation in sport and recreation as seen through the lenses of Invercargill photographer Eddie Griffiths. Council Graphic Designer Colleen Montgomery and Craigs Design and Print Production Manager Brent Hollingworth are pictured checking calendars hot off the press. Photo: John Leask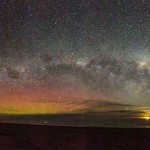 Invercargill's Elizabeth King captured two natural wonders – the Milky Way and the Aurora Australis – at Oreti Beach on 17 October 2015. The mother-of-four has a passion for photography and astronomy – and was happy with this shot which was taken with her trusty three-year-old entry-level camera and its 18mm-55mm kit lens. Click the thumbnail for a much larger version!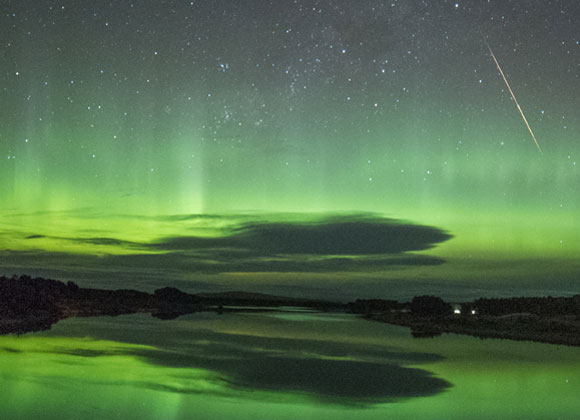 The Aurora Australis turned on one of its strongest displays on the night of 9 September 2015. This picture was taken about 11.20pm at the Oreti River, Dunns Road but the display had started at sunset – and continued to the early hours of Thursday, 10 September. That's a  satellite trail at top right. Photo: David Whelan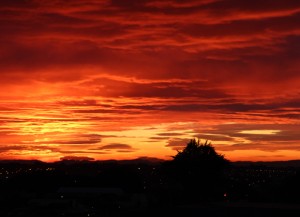 After a couple of sharpish frosts early-risers in Invercargill were treated to a glorious sunrise today (August 13 2015). This picture was taken from the Council building in Esk Street. Photograph: Colleen Montgomery.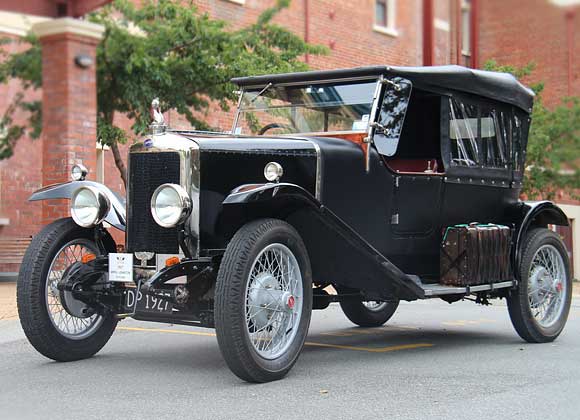 The unique 1927 Arrol-Johnston owned by Wayne Nicoll, patron of the Southland branch of the Vintage Car Club of New Zealand. It was his first car (he bought it when he was 17 and it has triggered a 50-year interest in collecting and restoring). The three-seater – "it will go all day at 85 to 90km/h" – is pictured outside Invercargill's Civic Theatre. Photograph: Colleen Montgomery.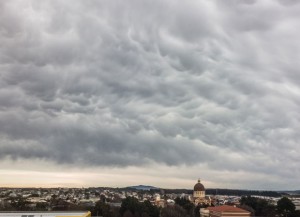 Mammatus clouds rolled into Invercargill today (27 July 2015). Wikipedia says of the unusual clouds: "While they may appear foreboding they are merely the messengers – appearing around, before or even after severe weather."  A Nokia Lumia 930 smartphone was used to photograph the skyscape from the roof of the ICC building in Esk Street. Photograph: David Whelan. The build-up of the dramatic clouds was also captured in a time-lapse video from the same vantage point by Bjorn Paterson using a similar smartphone.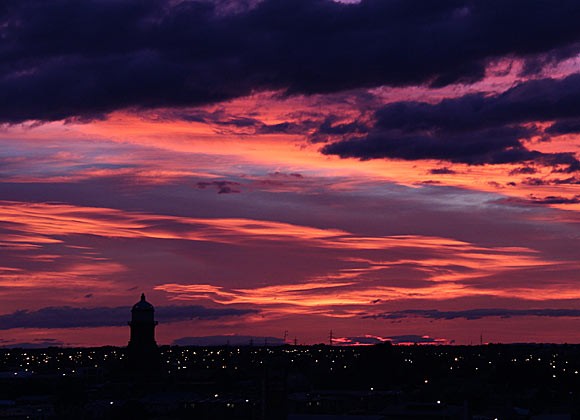 This glorious sunrise was photographed from the Invercargill City Council office building in Esk Street on Tuesday morning, 9 June 2015. The city's landmark water tower and the twinkly household lights of early-risers are completely overshadowed as the sun climbs above the horizon. Photograph: Colleen Montgomery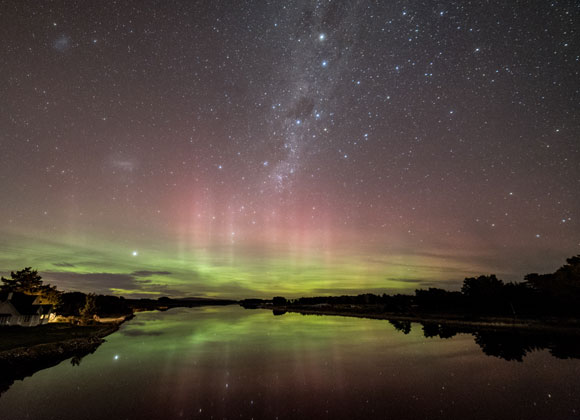 Starry, starry night – and an aurora! It was just about midnight on 13 July 2015 when an Invercargill photographer captured this gem of a skyscape from the Oreti Bridge. Exposure details: 25 seconds  at F2.8 with an ISO setting of 6400.  Photograph: David Whelan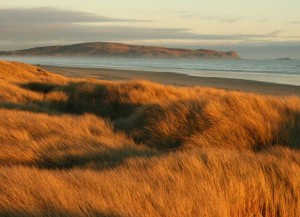 Invercargill's Oreti beach at sunset. The image was taken from the sandhills at the entrance to the beach, facing south. The 30km beach is a popular playground and is also the site of the annual Burt Munro Speed Week beach races. The vehicle entrance to the beach is at the end of Dunns Road, Otatara. Photograph: David Whelan
Prince Harry turned on the charm for new-found admirers when he arrived at Invercargill Airport on Sunday (11 May 2015) before heading off for a two-day visit to Stewart Island. See also: Prince Harry gallery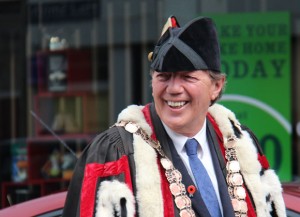 Mayor Tim Shadbolt during an SIT graduation parade. Photograph: Colleen Montgomery