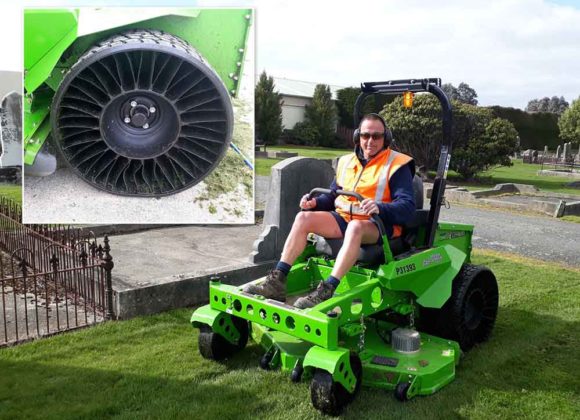 By Ricky Mulqueen
Cemetery Team Leader
We now have our new fully electric ride-on mower operational at the cemetery/crematorium.
The mower has three batteries which, when charged, give up to seven hours operation.
Compared to the standard diesel mowers the 'green machine' is very quiet and has no diesel fumes which makes it ideal for use in the cemetery, where we need to do our maintenance work but be mindful of people visiting their loved ones.
The benefits of electric are not just for visitors but also the mower operator.
Apart from the cost of charging there is no other maintenance or running costs, this should give us significant savings compared to a diesel engine mower.
One of the features of the mower is the new Michelin tyres, which are airless and designed to ride smoothly over obstacles like kerbs. These tyres are now being produced for passenger cars.
We are very happy with the mower's performance so far, and if anyone would like to have a look at it just drop in to the cemetery and see it.