Council is now consulting residents in Invercargill and Bluff about how they want to be represented on the Invercargill City Council in the future.
Under New Zealand law, councils are required every six years to ask their community how they want to be represented, covering such questions as how many Councillors there should be, whether there should be wards or elections at large; and whether there should be groups such as community boards.
In May, Council appointed an independent Representation Review Panel to come up with a report as a starting point for public consultation. This independent panel presented its recommendations at the Council meeting on 4 August 2015, where they were adopted by Council and are now open for public consultation.
The recommendations would see no changes made to the Council representation arrangements from the 2010 and 2013 elections.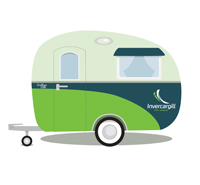 Council's Strategy and Policy Manager, Melissa Short, said the report was written by the Panel following engagement and feedback from the community. Panel Members utilised the Consultation Caravan to reach different community groups to seek feedback on how to ensure effective representation of the community through the structure of the Council.
"Feedback was received from 191 residents, with many more having their say by speaking directly with Panel members. This level of response has been fantastic and it is the effort of the Panel Members, with the support of Council staff, which has made this level of feedback and engagement possible."
"Based on the feedback, the Panel wrote a report for Council recommending a proposal for representation. The Council adopted the Panel's recommendations as its Initial Proposal which is what the community is now being asked to submit on. This sets out the number of Councillors, how they are to be elected and the number of Community Boards," Ms Short said.
It is proposed that:
Councillors will be elected "at large", meaning all electors can vote for any candidate they choose. There will not be a ward system.
Twelve Councillors will be elected to represent the entire City.
Council will retain the Bluff Community Board, with five elected members and one Councillor appointed by the Council.
The Initial Proposal is now open for submissions which must be received by Council before 5pm Tuesday, September 8. Only those who submit on the Initial Proposal will have the opportunity to appeal the final decisions made by Council.
Related documents: