A very limited palette of colours was available when our heritage buildings were constructed.  Exterior walls were generally pale, with doors and windows painted in a contrasting colour.  Using  light colours on walls gave greater emphasis to the three-dimensional effect of plaster decoration.  This can be enhanced by using tones of the same colour.
It is recommended that paint colours of heritage buildings are to be in keeping with the era of the building and within the approved palette, particularly if you plan to apply for the Invercargill City Centre Repainting Fund. It is recommended that owners choose a single colour for the building plus one or two accent colours. The ICC Approved Colour Palette consists of: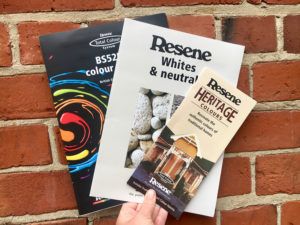 Please contact Council's Urban Design and Heritage Planner, Shannon Baxter, at 03 211 1777 or heritage@icc.govt.nz to discuss your colour scheme.