Consult South provides links to public consultation details for the four Southland councils and Venture Southland. Brief details of the consultations will be provided on this page by the individual councils and inquiries should be addressed to them.
Environment Southland
Southland Water and Land Plan hearing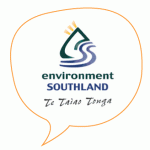 Where: Environment Southland Council Chambers, Invercargill
When: Check hearing dates on this ES website page.
Who: Hearing commissioners (Chair Rob van Voorthuysen, Edward Ellison, Councillor Lloyd McCallum, Councillor Eric Roy and Councillor Maurice Rodway)
Why: Following the submission period last year that attracted 900 submissions, the hearing panel is now beginning the process of hearing the 300 submitters who have chosen to speak. The first two days of the hearing will provide an introduction to the plan, an overview and the legal context for the plan. Submitters will then be heard from Wednesday.
Environment Southland website link
Gore District Council
No current consultations
Invercargill City Council
Regional Public Transport Plan
Submissions on the proposed Regional Public Transport Plan opened on Monday, 13 November 2017  and close on 15 December. The Council seeks your views and suggestions on bus route changes, new fare structure, changes to Total Mobility and any areas where you believe the coverage of bus travel should be improved and why. Documents:
Consultation document for the Regional Public Transport Plan
Regional Public Transport Plan – Draft October 2017
BusSmart routes – proposed
Earthquake-prone building legislation
The Invercargill City Council is currently undertaking consultation on the Building (Earthquake-prone Buildings) Amendment Act 2016.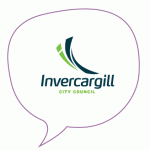 This requires prioritisation, identification and remediation of earthquake-prone buildings that either pose a high risk to life and safety, or are critical to recovery in an emergency. Buildings will be assessed due to their location, importance and the potential impact on people of their failure in an earthquake. These buildings must be identified with community input. Priority buildings must be identified and remediated in half of the usual time, to reduce the risks to life safety more promptly.
The Council seeks your feedback on proposals for roads, footpaths and other thoroughfares that should be prioritise; it also seeks your views on whether there are any other routes that should be included.
The consultation document is available online or can be collected at the Help desk of the Invercargill City Council, 101 Esk Street, Invercargill; the Bluff Service Centre and at the Invercargill Public Library. You may submit online at https://www.surveymonkey.com/r/prioritybuildings
Southland District Council
No current consultations
Venture Southland
No current consultations