A Council-funded strategy developed to assess housing needs in Southland is now available.
The Southland Community Housing Strategy was initiated following a community forum about housing in July 2016. Concerns were raised at the forum about housing needs in Invercargill and the wider Southland area. The Invercargill City Council offered to lead and fund the development of the strategy, which is intended to provide direction and options for those involved in housing vulnerable Southlanders.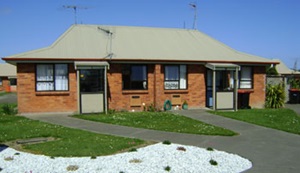 The focus of the strategy is on emergency, transitional, short-term and long-term housing, Council-owned rental housing, State-owned rental housing, private sector rental housing, and housing quality.
Deputy Mayor Rebecca Amundsen said because the strategy is based on a community-led approach, it proposes a collaborative, locally-led strategy to address housing in Southland. The vision of the strategy is: All people living in Southland have access to appropriate, adequate, and affordable housing that meets their needs.
"While there is no quick fix to issues such as homelessness or difficulties in securing safe, warm housing, this strategy can now form a guide for housing providers like Council so that they may consider all the options moving forward," Ms Amundsen said.
Community Services Committee Chairman Lindsay Abbott said the Council was pleased to have been able to support the development of the strategy, in collaboration with the community sector.
"We are pleased to be able to release this strategy on behalf of the Southland Community Housing Group, which oversaw the development of it," he said. "Council looks forward to working with the Southland Community Housing Group to prioritise and address the needs identified in the strategy that are relevant to Council."
Related links:
Southland Community Housing Strategy 2017
Media release from the Southland Community Housing Group