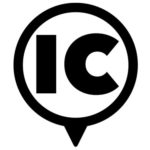 The Invercargill inner-city redevelopment is a visionary project that will bring life and vitality to the CBD.
Visit www.invercargillcentral.nz to check on the progress of the plans as information becomes available and provides the latest news and leasing opportunities happening within the development.
Invercargill Central Limited
Invercargill Central Limited involves two major parties – the Invercargill City Council and O'Donnell CBD Limited.
ICL is a joint venture between Invercargill City Holdings Limited and O'Donnell CBD Limited. Invercargill City Holdings Limited is a council-owned investment enterprise.
View the inner-city redevelopment fly-through