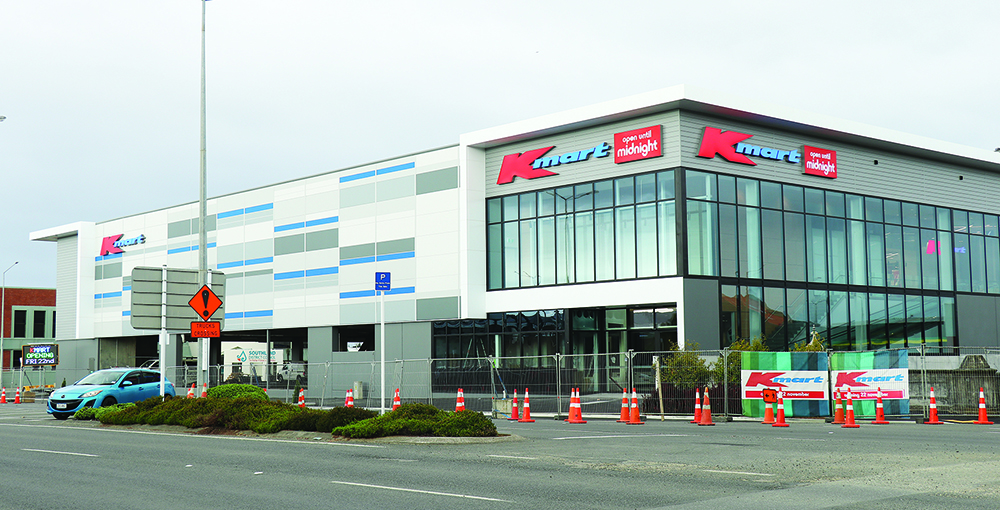 As shoppers prepare for an awesome day celebrating the opening of Kmart, Invercargill City Council and the NZTA are calling on motorists and pedestrians to take care.
We're expecting the roads and streets to be very busy for the opening on Friday, 22 November.
To improve the safety of all road users, Kmart will have traffic management in place for the day.
Pedestrians are encouraged to use the pedestrian crossings outside Reading Cinemas on Dee Street, and across The Crescent.
For those approaching Kmart from Wood and Forth Streets, a temporary pedestrian crossing will be installed just south of Wood Street.
State Highway 1 at Clyde Street will be reduced to one lane in each direction for motorists, and there will be a temporary speed limit in place of 30km/h.
Heading north towards Dee Street, there will be no right turn into Wood Street. If travelling south away from Dee Street, there will be no right turn into Wood or Forth Streets.
With a detour in place at the roundabout of Dee and Tay Streets, traffic coming from North Road/Dee Street heading for Kmart are encouraged to use Leven/Liddel Street.
These measures will ensure a safer journey and smoother traffic flow for all road users.
If you have any concerns regarding the traffic management, please contact Highways South on (03) 2111561