Invercargill City Libraries and Archive
Invercargill
Details about the Invercargill City Libraries & Archives, including hours and fees.
The Invercargill library and archive complex is located at 50 Dee Street. It has a meeting room on the first floor which may be hired for functions: email the library.
NOTE: The Library is being upgraded from 7 May 2018; see this Library website page for details and updates.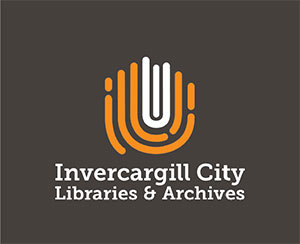 Library hours
Monday to Friday 9am to 7pm
Saturday and Sunday 10am to 4pm
Fees
Check the Fees and Charges page for fees related to lending, and for information, administratiion and technical services.
Contact details:
Phone: (03) 211 1444
Fax: (03) 211 1438 
Email: help@ilibrary.co.nz
Or visit the library website (the site will open in a new window).

Leven Street Car Park Building
This building is used by many Library customers. Parking hours:
Monday to Thursday 7am to 7pm (free 6pm to 7pm)
Friday 7am to 9pm
Saturday and Sunday 9am to 4pm
Saturday free 3pm to 4pm, Sunday free 9am to 4pm
Bluff 
The Bluff library is housed in the Bluff Service Centre,  94-98 Gore Street.
Bluff Library hours
Monday – Thursday 1pm – 5pm
Friday 12pm – 4pm
Saturday 10am – 1pm
Contact details:
Phone: (03) 212 6804 
Fax: (03) 212 8711