The Southland Mayoral Forum today (13 July 2017) agreed to form an organisation that will bring together local government, iwi, and community and business interests to lead regional and economic development opportunities, including tourism.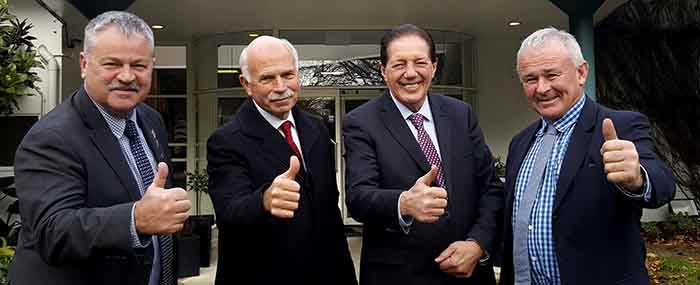 The proposal involves the creation of a council-controlled organisation with a skills-based board of six directors, appointed by the council shareholders. The shareholders will be the province's four councils – Gore District Council, Southland District Council, Invercargill City Council and Environment Southland. They will hold 75% of the shares, with Ngāi Tahu, community and business interests holding the remaining 25% of shares.
The proposal will be subject to extensive public consultation.
Mayoral Forum chairman and Gore District Mayor Tracy Hicks said it was just one step, albeit a significant one, in getting an organisation in place to deliver the robust programme needed to achieve the Southland Regional Development Strategy's goals.
"The proposal will go to the respective councils for their individual consideration and ratification over the next week or so, Mr Hicks said. It was planned to have a consultation document ready to go out by the end of July. The
There will be submission hearings in Invercargill, Gore, Winton and Te Anau. The hearings panel will include representatives from all councils.
Mr Hicks acknowledged that finalising details of the proposal had generated some "lively debate" around the mayoral forum table. "The details have required compromises from all parties," he said. "However, we're at the stage now where Mayoral Forum members unanimously endorse the proposed new organisation."