By Bonnie Mager
Library Digital and Communications Manager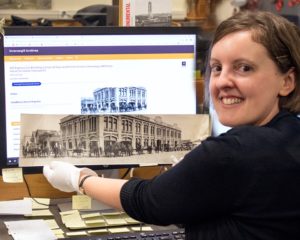 Discovering the collections of the Invercargill Public Library's Archives has become much easier with it's new database now available for the public to search online.
The Archive contains materials unique to Southland and archivists are currently undertaking the mammoth task of digitising these items.
Their aim is to provide access to the collections and to preserve them for future generations.
Among the collections are records from local businesses, schools, sporting and cultural groups.
Some of the treasures already available to view online include Frederick William Burwell's 1886 block plans of Invercargill, and a photograph album of early street scenes.
Interviews from the Southland Oral History Project are also able to be searched.
These recordings capture the unique life histories and stories of Southlanders.
You can check out the database now at www.ilibrary.co.nz/research-archives/archives/