This is the index page for video clips relating to the work of the Council (the latest items are at the top!)
100 fun and family friendly things to do!
The Council's Friendly Brand team is proud to introduce 101 fun and family friendly things to do in and around Invercargill. The Friendly Brand staff have produced a colourful list which folds into a pocket or purse-size guide and which is being welcomed by residents and visitors. There's also a video clip in which the Friendly team's Gemma Crawford highlights five things she enjoys on the list. Download the list to print at home – 101 fun things to do – Apr 2017 – and watch the video clip of Gemma Crawford five of her favourites. May 2017 update
Eco tips
Eight short and sharp video tips to help you keep your home healthier, warmer and drier over winter:
1 Reducing Moisture
2 Reducing Moisture
3 Home Ventilation
4 Reducing Heat Loss Through Windows
5 Reducing Heath Loss Through Windows
6 Home Heating
7 Draft Stopping
8 Effective Insulation
Invercargill Airport's new terminal opens
Invercargill Airport is just 3km from the city centre with daily flights to and from other New Zealand cities and local tourist destinations. On 14 April 2016 the then Prime Minister John Key opened the airport's new $13 million terminal. The massive welcome sign which greets visitors features the city's landmark  Water Tower.For more information about the airport and related links, visit this page.
Cleaner, clearer water on the way
Council Water Manager Alister Murray explains how the $11.5-million upgrade to the Branxholme treatment plant (pictured) will improve the quality of the city's water. The upgrade will be completed in 2017.
31 March 2016 update
Animal Control Officer Elle Dickson discusses the Council's two-day free microchipping initiative and other items of interest to dog owners. Check the video link (above) and check these pages for more information: microchipping at the Dog Park and other information about dogs including online registration payments.
Council's Policy Analyst Kari Graber discusses the key changes in the Council's proposed Roading and Traffic Bylaw. NOTE: Submissions closed on 29 January 2016.
Should smoking be banned in Esk Street? Youth Council members find out what the public wants – and will present the findings from their snapshot survey to the Invercargill City Council.
Behind the scenes with Senior Waste Officer Donna Peterson.
13 November 2015
Library resources for children, teens and adults these days vary from robots to holidays activities to free Internet access and much, much more including the Archive, which helps to safeguard Southland's history.
29 October 2015 update
What's been happening in Bluff  …
Bluff Community Board Chair Ray Fife and Bluff Promotions Chair Steve Mitchell highlight the work undertaken in Bluff over the year.
15 October 2015 update
Youth Council
Nominations are open for the 2016 Nominations are now open for the 2016 Invercargill Youth Council. Click the link above to hear current members discussing what it means to be a part of the Youth Council – and how you can apply. Learn more about the Youth Council on this ICC website page and in an earlier media release.
25 September 2015 update
All Blacks hit town


All Blacks captain Richie McCaw spearheaded a trio of All Blacks who touched down at Invercargill Airport on Thursday, 3 September 2015. McCaw, Colin Slade and Wyatt Crockett visited Mataura Primary School then headed off to a private lunch at the Mataura Rugby Club. The school was one of the 10 winners of a national competition in which communities put forward their cases for a visit from the 2015 Rugby World Cup favourites.
10 September 2015 update

Friendly brand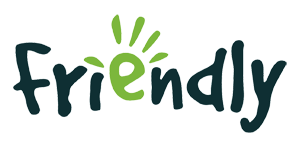 The Chair of the Council's Friendly Committee, Darren Ludlow, discusses the Friendly Brand and what it means for businesses and residents. 14 August 2015 (3:10). 
Council Roading Manager Russell Pearson shows how you can track the whereabouts of your bus via smartphone, tablet or PC.  22 July 2015 (2:14)
Related information:
Wastenet Southland's three strikes policy
Wastenet staff explain the Three Strikes Policy that applies to the contents of the yellow recycling bins.
15 July 2015 (3:05)
Related news item:  What the green tags mean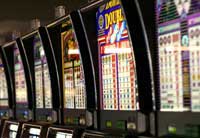 Proposed changes to the Gambling Venues Policy are discussed by Policy and Reporting Analyst Kari Graber. The Council has reviewed its Class 4 Gambling Venues Policy and created a separate TAB Gambling Venues Policy. Submissions  on the proposals closed on 20 July 2015.
9 July 2015 (2:32)
Flashback: Removing Invercargill's tram tracks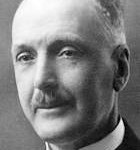 Trams were Invercargill's main form of public transport for 40 years – from 1912 to 1952. This archival footage shows how the tram tracks were pulled up and removed (public safety did not seem to be a pressing concern!) For the record, the city's first tram was driven out of the Leven Street tram sheds by Mayor W.A. Ott (pictured) on 26 March 1912.  The service began with trams to Gladstone and Georgetown and was gradually extended. In 1945 the city decided to switch to diesel buses; the last tram ran to North Invercargill on 10 September 1952.  Some of the passengers on that final trip came equipped with screwdrivers and other tools to "souvenir" fixtures, fittings, signs and notice boards.
24 June 2015 (18:36)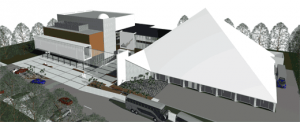 A two-phase redevelopment of the Southland Museum and Art Gallery over twelve years, between 2017 and 2029, is being proposed by the museum's Trust Board and management. The plans also include providing a new home and exhibition space for the Anderson Park Art Gallery art collection.  11 June 2015  (14:44)
Rugby Park Open Day
28 May 2015 (1:05)
Explaining the 2015 Representative Review
Kari Graber discusses the process and possible outcomes of the 2015 Representative Review. Find out how to have your say on topics such as: How many city councillors should Invercargill have? Do we need more community boards?
20 May 2015 (10:26)
A Day in the Life of: ICC Animal Services Officers
ICC TV cameras record the Animal Services Officers as they go about their duties – and Compliance Team Leader Jacqui Lambeth talks about the Council's role in dealing with the city's 8,300-plus dogs.
15 May 2015 (8:12)
Invercargill welcomes Prince Harry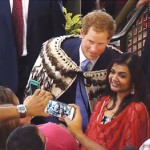 The 30-year-old Prince turned on the charm for his legions of admirers when he arrived at Invercargill Airport on Sunday (10 May 2015) before heading off for a two-day visit to Stewart Island. For a gallery of images visit this ICC page.
10 May 2015 (3:08)

Proposed changes to the Dog Control Bylaw and Policy 
The proposed changes are discussed by Council Policy and Reporting Analyst Kari Graber.
2 May 2015 (7:42).
Long-Term Plan Consultat ion Document
Finance and Policy Committee Chairman Neil Boniface, Pools Manager Peter Thompson, Parks Manager Robin Pagan and Roading Manager Russell Pearson discuss the thinking behind some the plan's proposals.
24 April 2015 (8:25)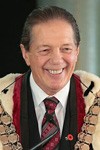 Mayor Tim Shadbolt welcomes the introduction of the ICC TV service.
April 2015 (1:13)