Environmental Reserve Management Plan
Location and Access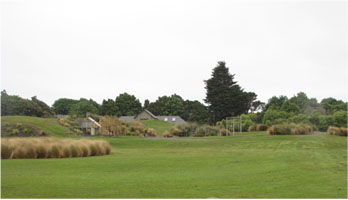 Taiepa Dune Reserve is located at 83 Taiepa Road, and at 31 and 33 Raeburn Avenue.
The largest portion is situated on the corner of Taiepa Road and Grant Road, with the south end extending to Raeburn Avenue.
Public access can be gained off Raeburn Avenue, Grant Road and Taiepa Road.  Vehicles can be parked on the road side of these three roads.
Recreational Use
Taiepa Dune Reserve is used as a public area for outdoor recreation.  It offers visitors and the Otatara community both a recreational and scenic resource, providing opportunities for picnicking, walking, running and play.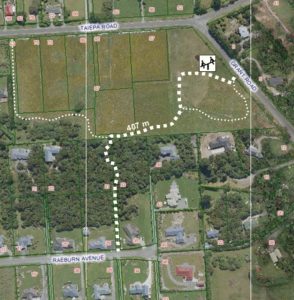 A walking track links Grant Road, Raeburn Avenue and Taiepa Road.  The undulating track passes through a remnant of coastal and sand dune forest at the south of the Reserve and grassy clearings in the sand dune landforms at the north of the Reserve.
The south portion of the Reserve is predominately forest remnant and visitors can walk through this section along the formed walkway.
The north portion of the Reserve is predominately grassed area which becomes an open space for public use, enjoyment and recreation at any time.
The playground is situated at the north east area of the reserve by Grant Road.
Playground
Playground equipment includes: two swings, a seesaw, slide and a module.
Facilities
Swing seat
Park bench
Picnic table