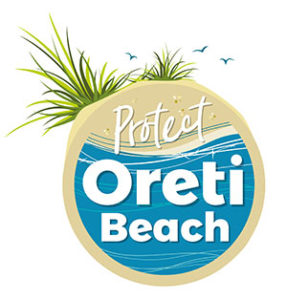 Invercargill and Southland residents are lucky to have the stunning Oreti Beach right on the  doorstep.
A popular spot summer-long for barbecues, swimming, and more, it's also one of the few remaining New Zealand beaches on which you can drive.
We want everyone to enjoy their visit to Oreti Beach – and make sure it's protected for future generations.
Please remember to protect, respect – and enjoy! Here's how:
Keeping safe
Drive safely, always wear a helmet if you're on a motorbike, and slow down!
Always swim between the flags.
Walk your dog on a leash, or keep them under control at all times.
VIDEO: The Oreti Surf Life Saving Club has some great tips
about keeping safe in the water this summer!
Taking care of the environment
Avoid driving on the soft, sandy part of the beach – this could kill juvenile toheroa.
Stay off the dunes if you're in a vehicle – they're an important part of the ecosystem.
Don't dump your rubbish or leave behind litter.
Wildlife
Be safe around wildlife like seals and sea lions, don't approach them. Stay at least 20 metres away, and keep your dog on a leash and away from the animals. For more information on seals and sea lions, and what to do if you come across one, visit this Department of Conservation website page. 
Treasuring Oreti Beach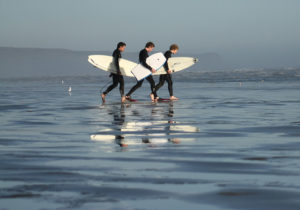 Coastal erosion and climate cycles do, of course, have an impact on the beach, but it's humans who have potential to do the most damage to our much-loved summer spot – whether through dumping rubbish or inconsiderate driving. Read more:
Treasuring Oreti Beach – Part 1
Treasuring Oreti Beach – Part 2
Patrolling the waves
Oreti Surf Life Saving Club has been keeping Oreti Beach safe since 1929. The family-friendly club has more than 80 members, young and old, who patrol the beach from noon to 5pm on weekends between November and March. About 35 volunteer lifeguards give up their weekends to ensure the public can safely enjoy the beach. Read more:
A changing landscape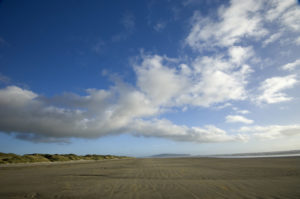 The liberation of rabbits on Sandy Point in 1863 eventually led to massive drifts of sand, swamping lagoons, farms and forests and spilling into the estuary. The solution was to import marram seed and eventually the sand stopped moving. Brushwood fences near the main entrance helped establish the new line of dunes. Today natural events such as storms and invading plants cause problems so do humans. Lloyd Esler writes that four-wheel drives, quad bikes and motorbikes tear the growing shoots and prevent the marram from doing its job, which is to stop the sand moving.
Who to call?
Spot a vehicle dumping rubbish? Concerned about the behaviour of someone at the beach? Here's what to do:
Rubbish dumping
Take note of what the people or vehicle doing the dumping look like, or take a photo if you can – especially of the registration plate. Contact the Invercargill City Council – (03) 211 1777 .
Dog wandering, off leash and not under control, or behaving aggressively:
Contact the Invercargill City Council Animal Services Team on (03) 211 1777 . We have an after-hours contractor available too, so call anytime, night or day.
Poor driving behaviour/speeding/dangerous:
Contact Police 111
Wildlife in distress: Contact the Department of Conservation, 0800 DOC HOT