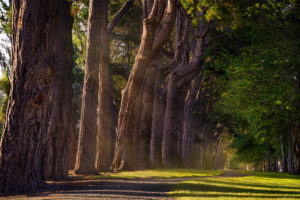 The most famous of the Invercargill parks is Queens Park, centrally located and offering a peaceful escape from the surrounding city. The park, pictured above, caters to both recreation and sports enthusiasts and the mature trees and colourful flower displays offer an attractive backdrop to all activities.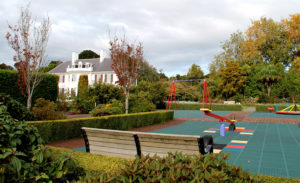 Anderson Park is located on the northern boundary of Invercargill. The grand old homestead remains as a focal point of the park, surrounded by well-manicured gardens and mature trees.
The Otepuni Gardens are located near the Central Business District. Originally the main gardens of Invercargill, this park offers a quiet refuge from the busy City streets.
Wachner Place in the central city, and Gala Street Reserve adjacent to Queens Park, are both popular parks for events and entertainment. Bookings are ESSENTIAL for all group activities at the parks or reserves: contact the Parks office by phone (03) 219 9070 or email parks@icc.govt.nz
Parks staff have updated their informative full-colour ICC Parks and Gardens brochure and you are welcome to download a copy. The brochure has a wealth of detail about Queens Park, Anderson Park and Otepuni Gardens, and also features maps highlighting key attractions of Queens Park and Anderson Park.
Bush walks and environmental areas

The Council manages several reserves that are covered in native vegetation, including:
These reserves are important as they are representative of the vegetation cover found prior to human occupation. Access is by way of formed  walking tracks and visitors are asked to respect these important reserves by paying attention to all signs.
Playgrounds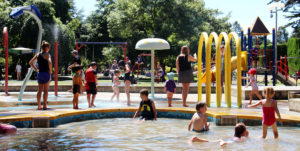 The Invercargill City Council has 79 playgrounds, most of which are found in small neighbourhood parks. Visit the Playgrounds page for the addresses.
Playgrounds are designed and maintained to New Zealand Safety Standards requirements, and the Council undertakes monthly and biennial safety checks to verify this. Visit this page for the Playground Strategy document.
Dogs are not allowed within 10 metre's of playgrounds  View the ICC Dog control policy
NOTE: If you discover play equipment that has been damaged or appears unsafe, immediately contact the Parks Department by (03) 219 9070 or email.
Recreational areas
The Invercargill District has a wide range of sporting venues to suit a variety of codes and recreational needs. Key parks providing a range of sport and recreational activities:
Public toilets
Public toilets maintained by the Council in the Invercargill and Bluff area are listed on this page. Wheelchair access is indicated.
Smoke Free
A smoke free policy applies to all parks and reserves.